Dutch LNG tech company Nordsol, LNG supplier Titan, and waste management firm Attero have taken a final investment decision on their bio-LNG plant in Wilp.
The FirstBio2Shipping project, which last year received 4.3 million euros ($4.84 million) from the EU, would start delivering bio-LNG in early 2024, according to a joint statement.
The plant will produce around 2,400 ton/year of bio-LNG or liquefied biomethane.
Attero will process domestic biowaste into 6 million Nm3 of biogas per year, while Nordsol and Attero will jointly produce 2,400 tons/year of bio-LNG and 5,000 tons/year liquid bio-CO2 from this biogas using Nordsol's patented iLNG technology.
Also, Titan, the exclusive long-term off-taker, will supply the bio-LNG to the maritime industry to substitute fossil fuels.
The partners claim the produced bio-LNG would reduce GHG emissions by 92 percent compared to a conventional maritime fuel, representing more than 87500 tCO2e net absolute emissions avoided during the first ten years of operation.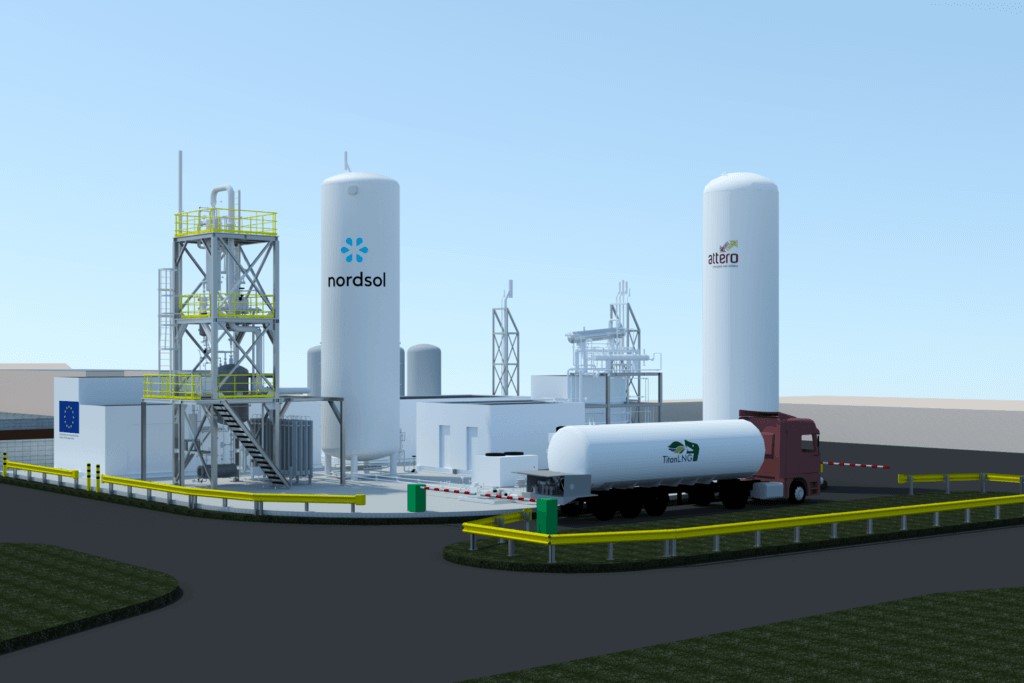 This facility would not be the first bio-LNG facility in the Netherlands as Nordsol already operates the bio-LNG plant in Amsterdam Westpoort.
However, it would be the first bio-LNG plant for shipping as the Amsterdam Westpoort facility provides fuel for the transport sector.
Besides these facilities, Titan also recently revealed plans for a large bio-LNG plant in the Amsterdam port.