Balearia's ferry Martin i Soler will soon be able to sail on liquefied natural gas as conversion works progress and it recently received an LNG tank.
Portugal's West Sea shipyard in Viana do Castelo installed Cryonorm's 360 cbm tank in December as it continues to work on retrofitting the vessel's engines to dual-fuel propulsion.
The installation of the 180-tonne tank, that consisted of creating an access on the right side of the vessel, is one of the most complicated phases of the retrofit, Balearia says.
Additionally, the tank will enable the vessel to travel about 1000 nautical miles on LNG, it said.
The Spanish firm expects the retrofit to complete in April this year.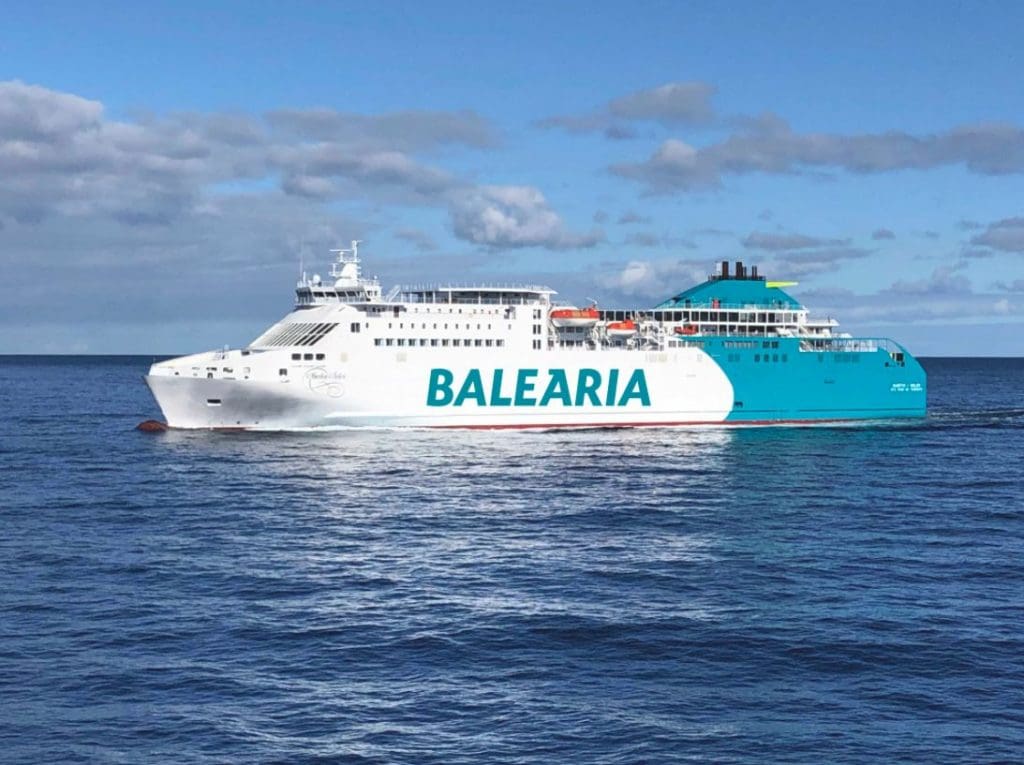 Martin i Soler will join other four Balearia's converted ferries and two LNG-powered newbuilds. Balearia will also take delivery of LNG-powered fast ferry Eleanor Roosevelt in March.
The firm aims to have a fleet of nine LNG-powered vessels by the end of 2021 with a total investment of 380 million euros ($466m).