Portugal's West Sea shipyard said it has installed two liquefied natural gas (LNG) storage tanks on Balearia's ferry Hedy Lamarr, as conversion works continue to progress on the vessel.
"With a total capacity of 565 cbm, the installation of the storage tanks was only possible through the opening of four floors on the ship," the yard said.
Dutch cryogenic tech firm Cryonorm supplied the LNG tanks.
Spanish ferry owner Balearia said in October that the shipyard had started conversion works on Hedy Lamarr, the last out of six vessels that will get LNG propulsion.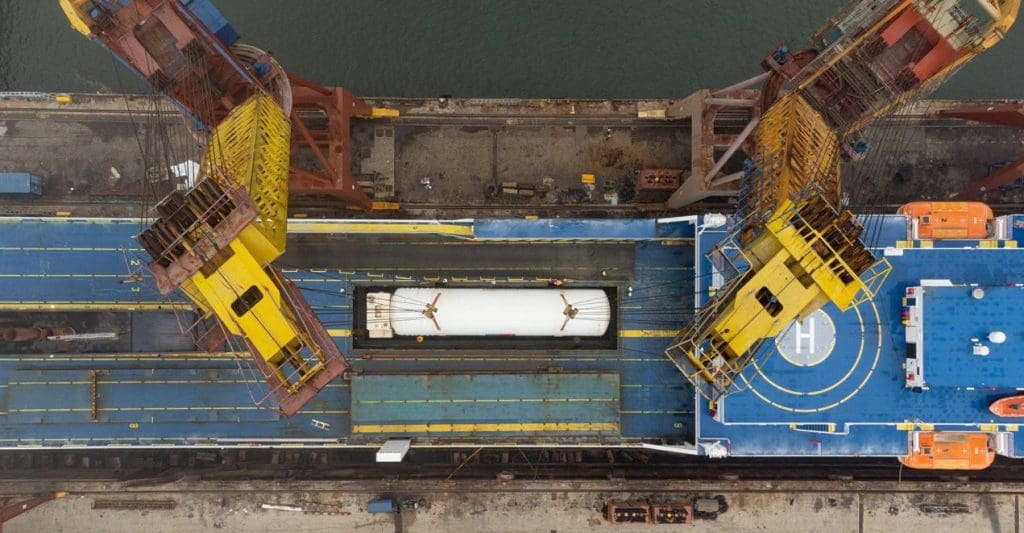 As part of the conversion, Hedy Lamarr's MAN engines will be adapted to dual-fuel propulsion, allowing them to run on both LNG and diesel.
Balearia also said that the two LNG tanks would enable the vessel to travel about 1400 nautical miles on LNG.
Following the completion of this retrofit, Balearia will have six converted LNG ferries and three LNG-powered newbuilds in its fleet. The firm previously said it had expected the works to complete in March 2022.
The ferry operator started converting its ferries back in 2018. Last year, it welcomed its first LNG-powered fast ferry, Eleanor Roosevelt, as well.
The total investment for this LNG-powered fleet will reach about 380 million euros ($431.2 million).