Belgian shipping firm Somtrans should later this year commission two LNG-powered inland barges to work along the Rhine.
Dutch shipbuilder and shipbroker RensenDriessen says the 14,000 cbm inland chemical tankers would join the Somtrans fleet in "a few months."
With a length of 135 meters and a width of 22.80 meters, Swiss LNG 1 and Swiss LNG 2 will be able to run both on liquefied natural gas and diesel. The LR-classed vessels feature dual-fuel propulsion from Finland's Wartsila.
RensenDriessen, the designer of the ships, said the vessels' 70 cbm LNG tanks and fueling systems were delivered last week. Dutch cryogenic tech firm Cryonorm supplied the equipment.
In addition, compatriot De Gerlien van Tiem Shipyard is currenty outfiting both of the tankers, according to RensenDriessen.
The tankers will be able to sail at "extremely low" water levels and they will "work on the Rhine, towards the German hinterland," RensenDriessen said.
Their trading route would include the Dutch port of Rotterdam and Basel in Switzerland.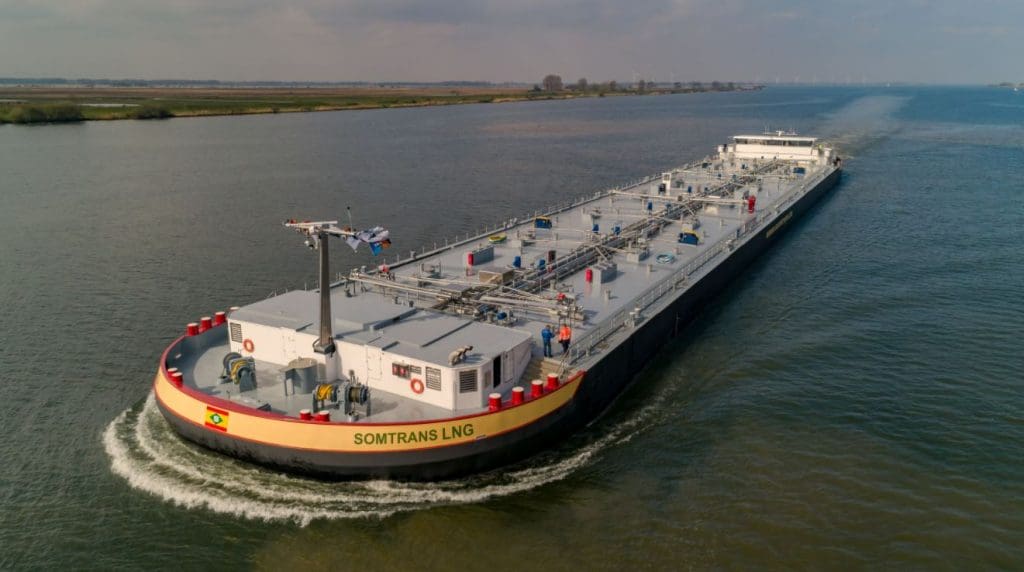 RensenDriessen also worked, along with TeamCo Shipyard, on the first LNG-powered inland vessel for the Belgian shipowner, named Somtrans LNG. Crynorm supplied the 90 cbm tank and fueling system while Wartsila delivered the dual-fuel propulsion.
This vessel started serving Somtrans in the Amsterdam-Rotterdam-Antwerp (ARA) region region in 2019.