Belgium's Fluxys said it has reached a new monthly record for truck loading operations at its Zeebrugge LNG terminal as it continues to boosts the trucking business.
The firm said Tuesday Zeebrugge LNG loaded 438 trucks in February, setting an all-time monthly record.
To remind, the LNG terminal located in the port of Zeebrugge loaded 3195 trucks last year against 2620 in the prior year, an increase of 22 percent.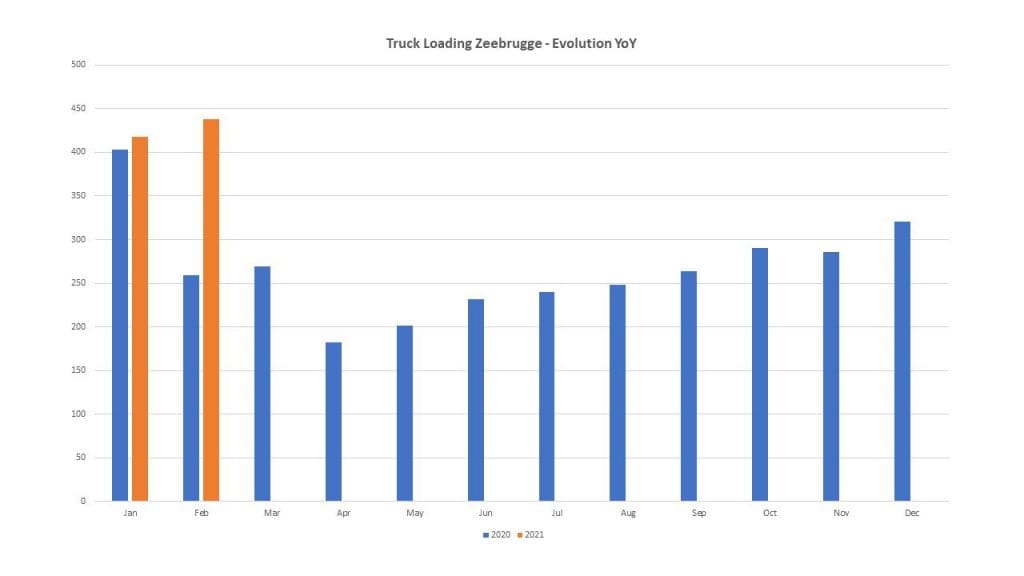 In addition, the facility logged a record number of ship operations in 2020, boosted by Yamal transshipments and despite a decline in unloads and reloads.
Fluxys also recently took a final investment decision to almost double the regasification capacity at the LNG terminal following a successful open season. The firm aims to wrap up the new 6 mtpa project as of early 2026.
The Zeebrugge terminal currently consists of five tanks with a storage capacity of 566,000 cbm and a regasification capacity of about 6.6 mtpa.