French shipping firm Corsica Linea said that its first LNG-powered RoPax ferry, A Galeotta, has started its sea trials in Italy.
The 206 meters long LNG-powered ferry left the Visentini shipyard in Italy during the weekend, according to a social media post by Corsica Linea.
Corsica Linea said it expects the vessel to make its debut during the autumn this year.
Visentini launched the LNG-powered vessel in September last year, some two years after it started building the ship.
Corsica Line said in November last year it had expected the vessel to begin sea trials in May 2022 and to take delivery of the ship in July.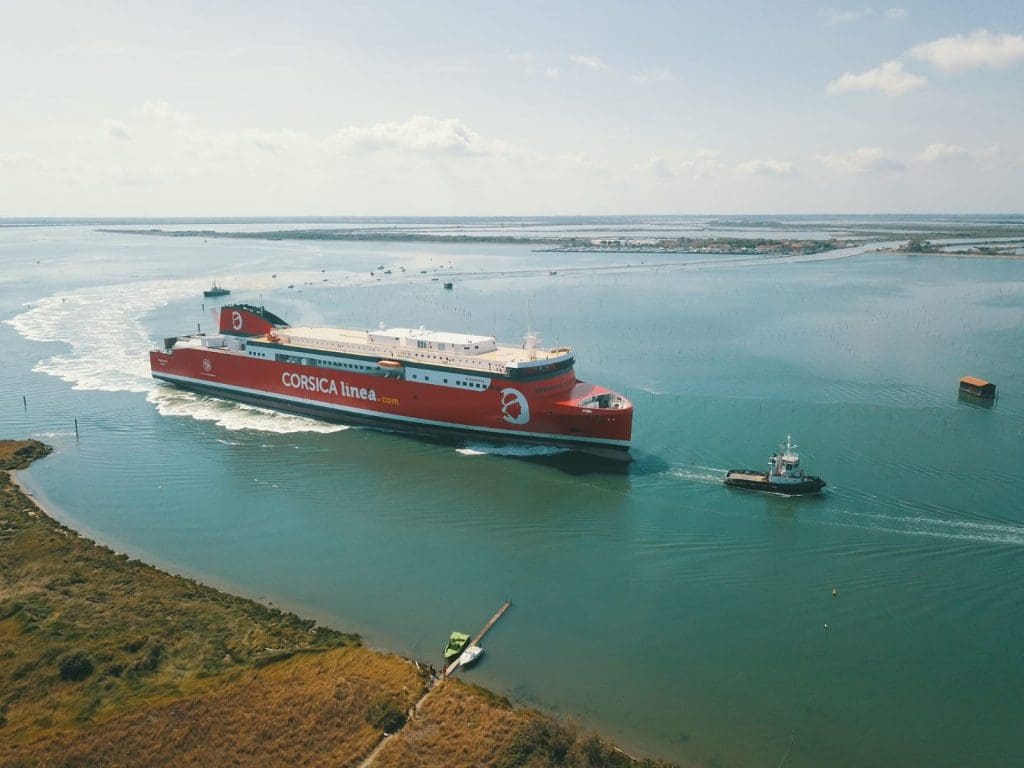 The vessel will have the capacity to accommodate 650 passengers and 2,560 lane meters of freight. Also, the ship will be able to carry 150 cars on a separate deck.
Corsica Linea's ferries provide year-round services from Marseille, the main trading port in France to the Mediterranean island of Corsica.
Dutch firm Titan will bunker Corsica Linea's first LNG-powered RoPax ferry in Marseille as part of a deal revealed in January this year.
Titan will first provide truck-to-ship operations until its 4,500-cbm LNG bunkering vessel Krios arrives to serve the region.