Croatia's FSRU-based Krk import facility has reached a new milestone in its second year of operation.
According to a short statement by state-owned terminal operator LNG Croatia on Sunday, the total volume of natural gas delivered from the FSRU to the gas transmission system exceeded 4 billion cubic meters since the start of operations in January 2021.
The milestone follows delivery of the 50th LNG cargo onboard the 2008-built 155,000-cbm Kmarin Diamond, chartered by BP.
This LNG carrier delivered a cargo from the US on December 17, LNG Croatia previously said.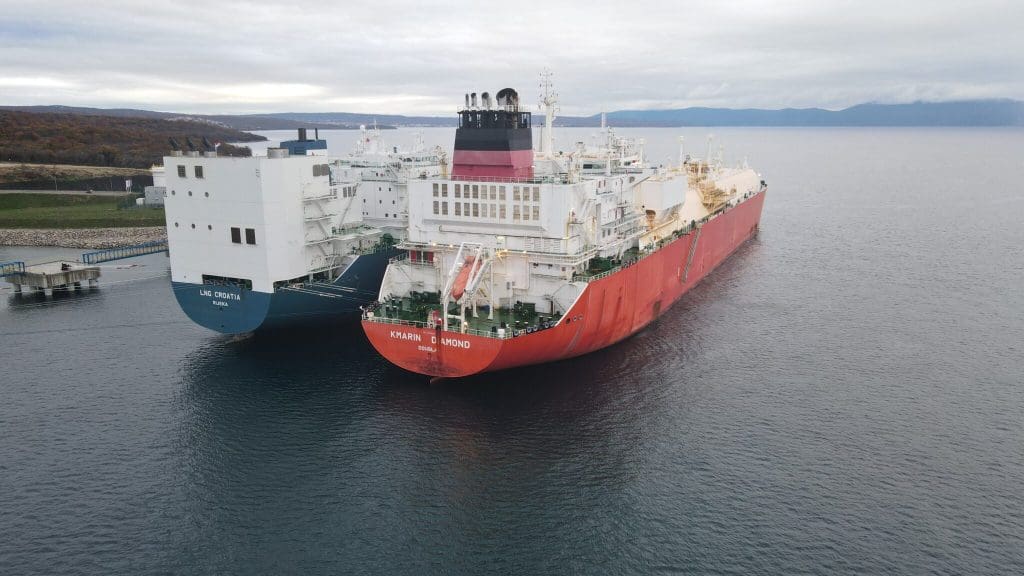 The Croatian FSRU mainly receives LNG volumes from the US. It also received shipments from Egypt, Nigeria, Trinidad and Tobago, and reloads from Dunkirk, Zeebrugge, and Barcelona.
European LNG demand spiked this year as European countries look to replace Russian pipeline gas and boost energy security.
Due to high demand, Croatia decided to further increase the capacity of its FSRU-based LNG import terminal.
The capacity of the terminal will rise to 6.1 bcm and the expansion project will cost about 180 million euros ($190 million).
The bigger part of the project includes the construction of a new pipeline from Zlobin to Bosiljevo while the FSRU should get a new regasification module in 2024.