Croatia's FSRU-based Krk terminal has received its 70th liquefied natural gas (LNG) cargo since the launch of operations in January 2021.
According to a short statement by state-owned LNG Croatia, the 2017-built 174,000-cbm, Maran Gas Ulysses, arrived at the 140,000-cbm FSRU on August 13.
The LNG terminal operator said the vessel has delivered the 70th LNG cargo to the FSRU since it started operations in January 2021 and it will leave the Krk facility on August 15.
According to its AIS data provided by VesselsValue, the LNG carrier, owned by Greece's Maran Gas, delivered the cargo to the FSRU from Cheniere's Sabine Pass LNG terminal in the US.
The FSRU mainly receives shipments from the US, but it also received cargoes from Qatar, Nigeria, Egypt, Trinidad, Indonesia, and reloads from European terminals.
Hungary's MFGK and a unit of Switzerland-based trading firm MET Group are some of the users of the facility.
From the start of commercial operations, the LNG terminal has regasified more than 9.4 million cubic meters of LNG and shipped more than 5.6 billion cubic meters of natural gas into the Croatian system, according to LNG Croatia's website.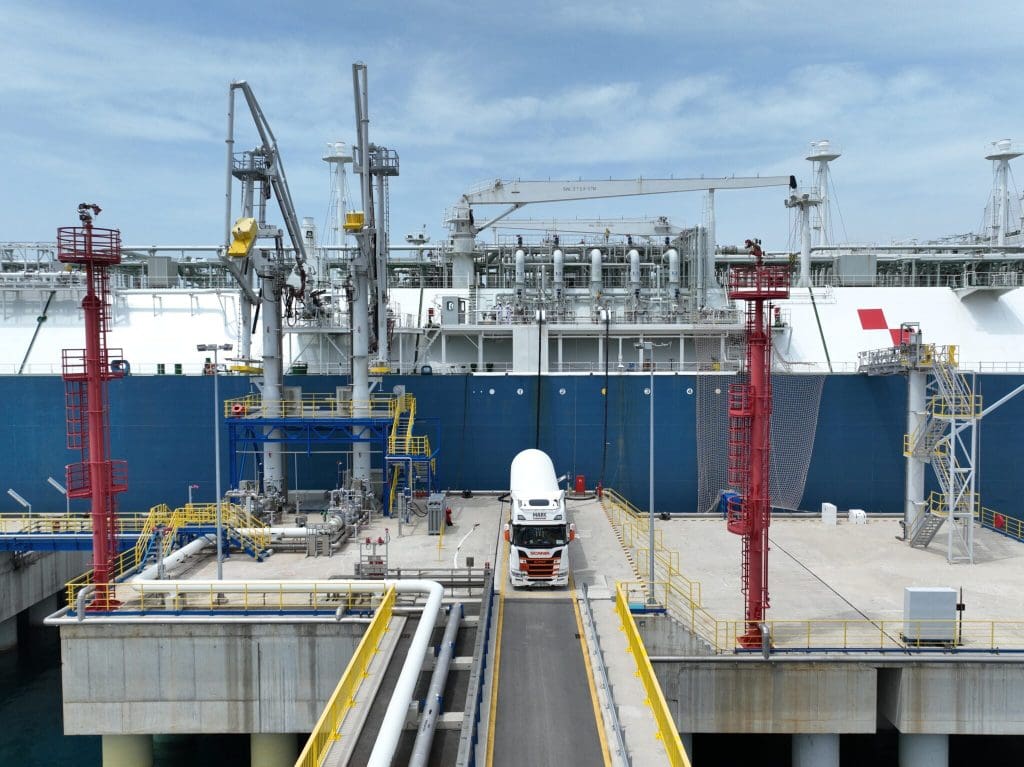 LNG truck loading milestone
Last month, LNG Croatia also reached a milestone of 200 truck loading operations, it said in a separate statement.
The LNG terminal operator started offering LNG reloading services directly from the vessel to trucks in April last year.
Since then, it completed in total 218 such operations, its website shows.
LNG Croatia said it will continue to provide this service due to the "great interest of users".
In addition, LNG Croatia will boost the regasification capacity of the FSRU.
In April, Finland's Wartsila secured a contract to supply one regasification module for the FSRU LNG Croatia as part of Croatia's plans to boost the capacity of the Krk LNG terminal.
The contract is worth about 22.9 million euros ($25 million) and the the regas module will have a maximum capacity of 250,000 m3/h.
The current three LNG regasification units have a maximum regasification rate of 451,840 m3/h.
Following the upgrade, the FSRU-based facility will have a capacity of about 6.1 bcm per year.
LNG Croatia expects to offer additional capacities to the market from the gas year starting on October 1, 2025.