Denmark's Svanehoj said it has developed a new electric submerged pump design for LNG-powered ships.
With the launch of the new pump design for LNG, Svanehoj becomes the first supplier on the marine market to offer both deepwell pumps and submerged pumps for electric fuel systems, the firm said in a statement.
The aim is to gain a larger share of the "attractive and strongly growing" LNG market, it said.
Earlier this year, Svanehoj won a contract to supply fuel pumps for 15 LNG-powered containerships under construction at China's Jiangsu New Yangzi Shipbuilding.
The Chinese yard is building these 15 LNG-powered containerships for Atlas Corp's Seaspan and Israel's ZIM.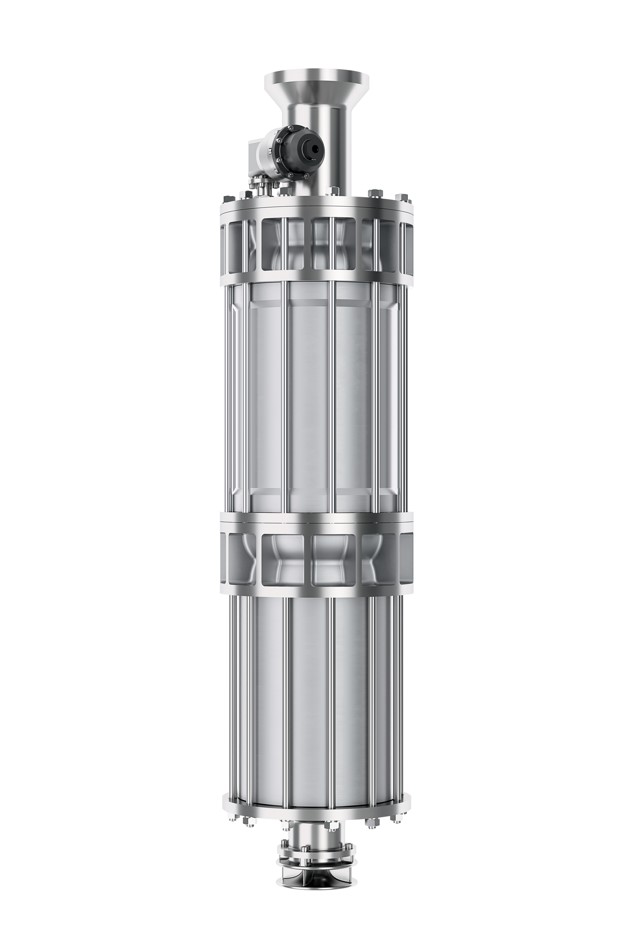 Svanehoj said the launch of the new CS pump comes at a time when investments in LNG-powered ships are "growing strongly".
According to DNV's Alternative Fuels Insight platform, 316 LNG-powered ships are already in operation, while there are 511 LNG-fueled vessels on order.
DNV reported orders for record 83 LNG-powered vessels in the second quarter of this year.
"With the new CS pump for LNG, we are strengthening our position in a rapidly developing market," Johnny Houmann, director of sales and projects at Svanehoj, said.
"We will differentiate ourselves from our competitors by offering advice that is neutral in terms of technology selection. In this way, we want to ensure that the customer always gets the solution that best suits the specific project," he said.