GasLog's 2006-built LNG vessel, GasLog Athens, has started serving as a floating storage unit at DESFA's Revithoussa LNG import facility in Greece.
The 147,800-cbm LNG carrier Arctic Princess, docked at the 145,000-cbm FSU, previously known as Methane Lydon Volney, on Monday, according to a statement by DESFA.
With this first LNG cargo delivered by Greece's Mytilineos, the FSU officially started its operations.
DESFA chartered the steam turbine LNG carrier from LNG shipper GasLog.
The Greek gas grid and LNG terminal operator claims this ship-to-ship unlading operation, which will be completed within the next days, is the first of its kind carried out in the Greek territorial waters.
Arctic Princess previously loaded the shipment of more than 140,000 cbm at Equinor's Hammerfest LNG export plant in Norway, its AIS data provided by VesselsValue shows.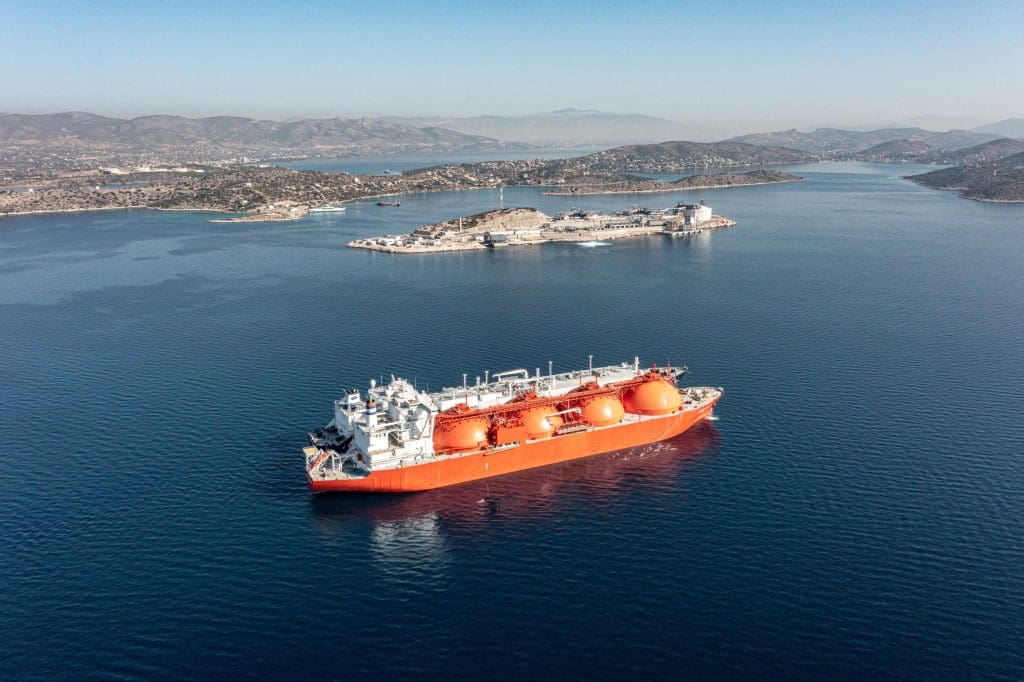 Storage capacity boosted by 70 percent
DESFA said the addition of the FSU was implemented in record time following the company's close cooperation with the Greek government and the Regulatory Authority for Energy (RAE) with the aim of strengthening the energy security of the country in view of the winter demand and in light of international developments.
The operation of the FSU, moored 700 meters from the terminal, increases the storage capacity of the Revithoussa LNG terminal from 225,000 cbm to about 370,000 cbm of LNG in total, an increase of around 70 percent.
In addition, it offers flexibility in terms of receiving and unloading LNG cargoes, since it is now possible to simultaneously unload two LNG carriers at the Revithoussa jetty and the FSU, DESFA said.
Greek LNG imports via the Revithoussa terminal jumped to record 60 cargoes in the January-September period due to significantly higher volumes from the US.
US LNG deliveries via the Revithoussa terminal surged to 18.67 TWh in the January-September period and compare to 8.04 TWh in the same period last year.