Deutsche ReGas has officially launched its FSRU-based LNG import terminal in Lubmin, Germany's second such facility.
The launching ceremony, attended by high-ranking officials including German Chancellor Olaf Scholz, took place on Saturday.
As part of the opening ceremony, Deutsche ReGas also received the final approval for the operation of the FSRU-based facility, the firm led by Ingo Wagner and Stephan Knabe said in a statement.
The LNG terminal in Lubmin is the first and so far the only privately financed FSRU-based terminal in Germany.
This ceremony follows the launch of the Uniper-led Wilhelmshaven project, Germany's first LNG import terminal and the first out of five backed by the German government.
The next in line is the new Elbhafen LNG import terminal in Brunsbuettel, led by RWE.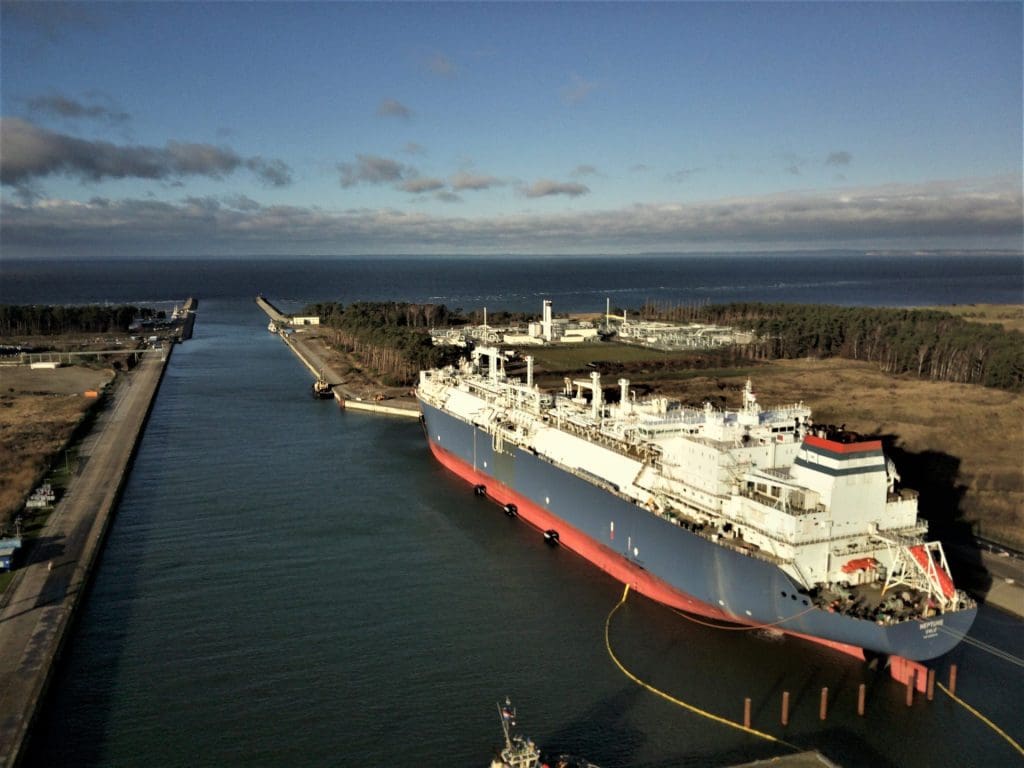 TotalEnergies, MET
The Lubmin project features the 2009-built 145,000-cbm, FSRU Neptune, which Deutsch Regas chartered from French energy giant TotalEnergies.
Hoegh LNG Partners, now 100 percent owned by Hoegh LNG, has a 50 percent stake in this unit, MOL owns 48.5 percent, and Tokyo LNG Tanker has 1.5 percent.
Besides the FSRU, the 137,814-cbm LNG carrier Seapeak Hispania serves as a floating storage unit for the project.
The FSRU Neptune has already started supplying natural gas to the grid after the arrival of the first LNG shipment in Lubmin for commissioning purposes.
TotalEnergies said on Friday it began delivering LNG to the terminal and it also contracted regasification capacity of 2.6 billion cubic meters of gas per year.
Besides the French giant, Switzerland-based trading firm MET Group had also booked capacity at the FSRU-based facility.
MET booked 1 bcm per of the regasification capacity for a total of 3.6 bcm.
Anthony Veder becomes shareholder
According to Deutsche Regas, Dutch gas shipping firm Anthony Veder became a minority shareholder in the company.
Deutsche Regas did not reveal any further information regarding this move.
The German firm has already chartered three small LNG carriers from Anthony Veder which will transport LNG from the FSU to the FSRU due to draft restrictions in Lubmin.
The small carriers, Coral Furcata and Coral Favia, are already serving the Lubmin project while Coral Fraseri would start serving the project in the upcoming period, Deutsche ReGas said.