Estonia's gas system operator Elering said that construction work had started on the pipeline that will connect the planned FSRU-based LNG import terminal in Paldiski to the grid.
The pipeline will be long about 1.2 kilometers, linking the LNG terminal's jetty to Elering's onshore compressor station.
Elering said in a statement on Tuesday that its maintenance and construction partner Connecto had started construction on the pipeline in Paldiski last week.
The company did not say when it expects to complete the pipeline.
Estonian energy company Alexela and compatriot investment firm Infortar, the developers of the Paldiski LNG facility, recently said that Jan de Nul's vessel had completed dredging of the seabed at the terminal.
The first phase of the development includes a chartered floating storage and regasification unit (FSRU), the jetty, and the connection with the Balticconnector pipeline.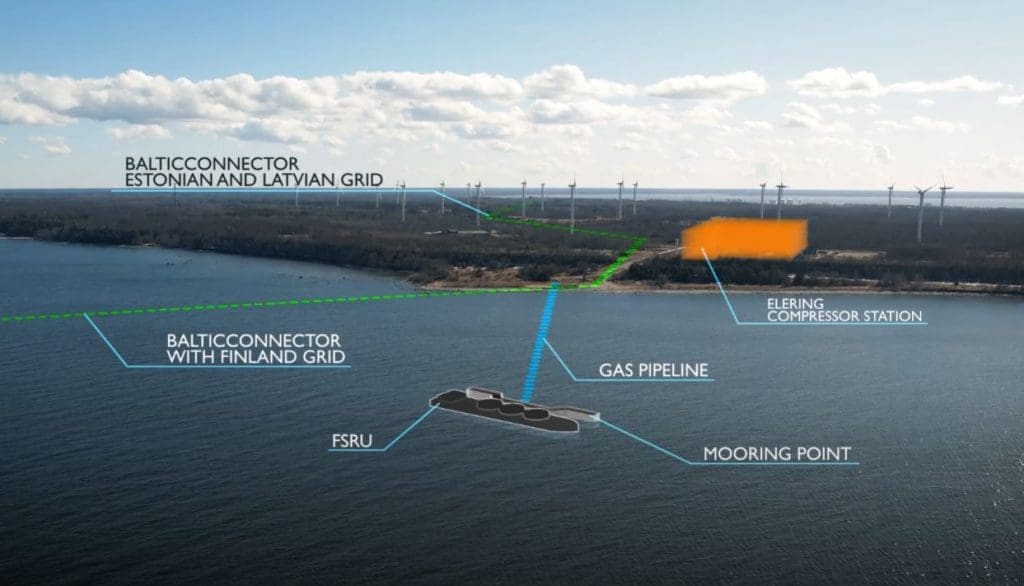 They plan a second phase as well to build a permanent solution for the terminal.
Following completion of the dredging works, the next step includes building the mooring point, which they expect to complete by September 1.
According to the duo, the cost of the terminal infrastructure for the first phase would reach 40 million euros ($42.7 million).
As per the FSRU, Estonia and Finland previously revealed plans to jointly charter an FSRU to import LNG.
Gasgrid Finland and Elering signed a cooperation deal on May 4 to set out the terms for the joint charter of the unit which would serve both countries.
After that, Gasgrid signed a 10-year deal to charter one FSRU from US LNG player Excelerate.
Under the charter deal, Excelerate will provide its 150,900-cbm Exemplar which can supply more than 5 billion cubic meters per year of regasification capacity.