Belgian shipowner Exmar is expecting to find work for its Tango FLNG and FSRU S188 in the next twelve months.
To remind, Exmar settled a dispute with the previous Tango FLNG charterer YPF in October last year.
Under the settlement agreement reached on October 19, Exmar will receive in total $150 million from Argentina's YPF.
The shipping firm is still receiving the settlement fees from YPF as the latter will pay the whole amount in 13 monthly installments. Exmar has still to receive $61.1 million from YPF by April 2022, the firm said in its first-half report on Thursday.
In the meantime, Exmar's Infrastructure team "is actively pursuing various employment opportunities for Tango FLNG," it said in the report.
"For several projects technical clearance is confirming feasibility while regulatory approval
discussions and commercial negotiations are ongoing in parallel," the firm said.
Exmar said earlier this year it had demobilized the 0.5 million tons floating LNG producer. The unit waits in a "sheltered location in Nueva Palmira in Uruguay."
Small FSRU
In addition to talks regarding the FLNG, Exmar is also looking to find work for its 26,000-cbm barge-based FSRU S188 after trader Gunvor terminated a long-term charter deal.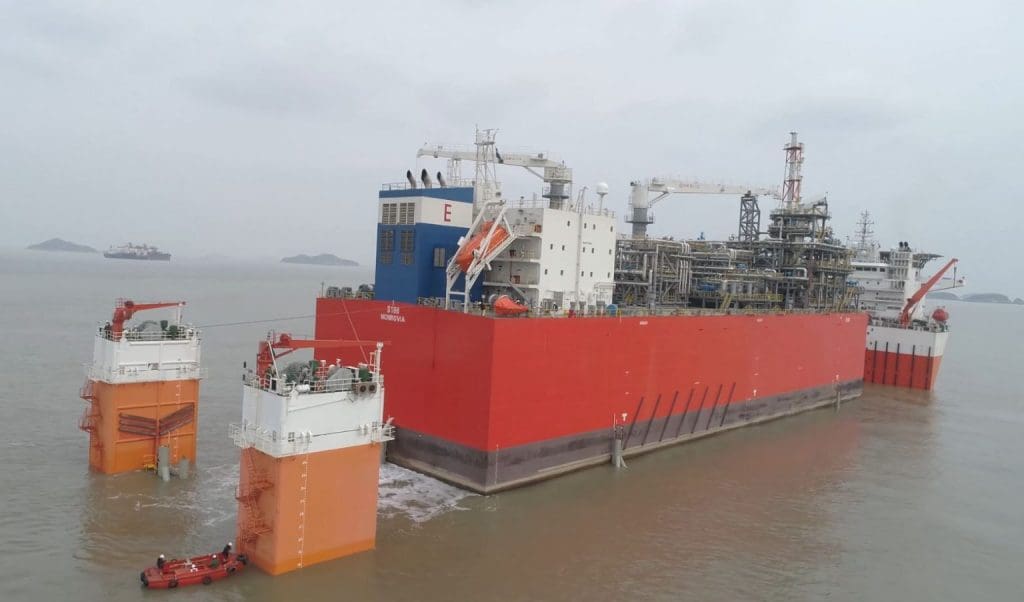 Exmar chartered the FSRU to Gunvor in 2018 for a period of 10 years to serve its clients in Bangladesh.
However, Gunvor started arbitration in 2019 with respect to the execution of the charter deal with Exmar. After years of dispute, Exmar has earlier this year revealed an initial ruling in the company's favor.
The Antwerp-based shipping firm said on April 26 it received an interim award as a part of the dispute for the 120 meters long FSRU with a capacity of 600 mmscfd.
Following this award, Exmar has received a notice of early termination and a termination fee of $56.8 million, it said.
The unit has become commercially available by end of June.
"Marketing of the unit with ongoing technical validation for several opportunities identified has commenced immediately," Exmar said.
"Exmar is currently actively pursuing various employment opportunities in the market for the Tango FLNG and the FSRU S188, and expects both barges to be under contract in the next twelve months," the firm said.