Avenir LNG's dual-purpose bunkering and supply vessel Avenir Accolade has arrived at the Higas terminal located on the Italian island of Sardinia.
The 7,500-cbm Avenir Accolade will now unload the first commercial cargo to the small-scale facility.
Prior to the arrival, the vessel loaded about 7,000 cbm of liquefied natural gas at the LNG Croatia FSRU which serves the Krk facility.
Avenir LNG, a joint venture consisting of Stolt-Nielsen, Hoegh and Golar, said on Wednesday that commissioning of the $43.2 million Higas terminal started at the end of April, and the arrival of the vessel marks the "finalisation of the major commissioning activities."
In addition, the terminal will begin full commercial operations in early June, according to Avenir.
The London-based small-scale player holds an 80 percent stake in the terminal developer Higas while the Italian engineering firm Gas & Heat, who is also the EPC contractor, has a 10 percent stake.
CPL Concordia also holds 10 percent share in the storage, regasification and distribution facility in the Port of Oristano.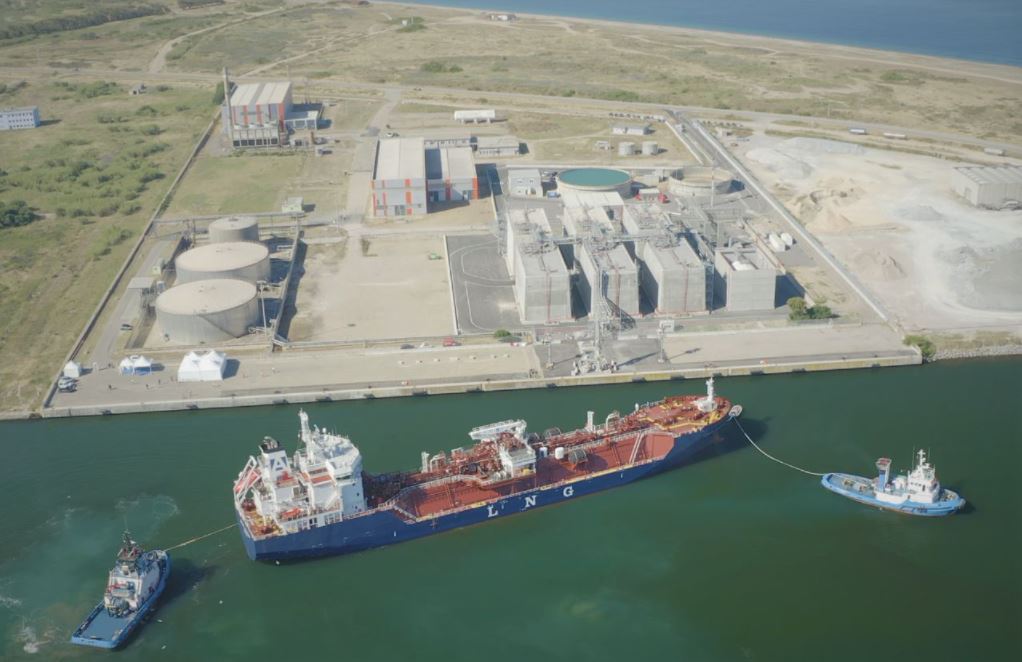 The terminal has six horizontal low-pressure cryogenic Type C tank storage tanks with a total capacity of 10,800 cbm.
It will load up to 8,000 LNG trucks per year – equivalent to 180,000 tons per year – via two loading bays.
Additionally, it would supply the fuel mainly for use as fuel for automotive, industrial, civil and marine industries.
The terminal will also have a connection to a natural gas pipeline system in order to supply the local industry.