Gasum's chartered liquefied natural gas (LNG) bunkering vessel Coralius has completed its 600th ship-to-ship operation last week.
According to a social media post by the Finnish state-owned energy firm and LNG supplier, the milestone operation took place on July 13 near Helsingborg, Sweden.
During the operation, the 5,800-cbm Coralius delivered LNG fuel to Terntank's oil tanker Tern Sea.
Since its first bunkering operation in 2017, Coralius has bunkered 137,180 mt of LNG to a vast array of vessel, Gasum said.
These include oil tankers, car carriers, cruise ships, expedition vessels, and ferries.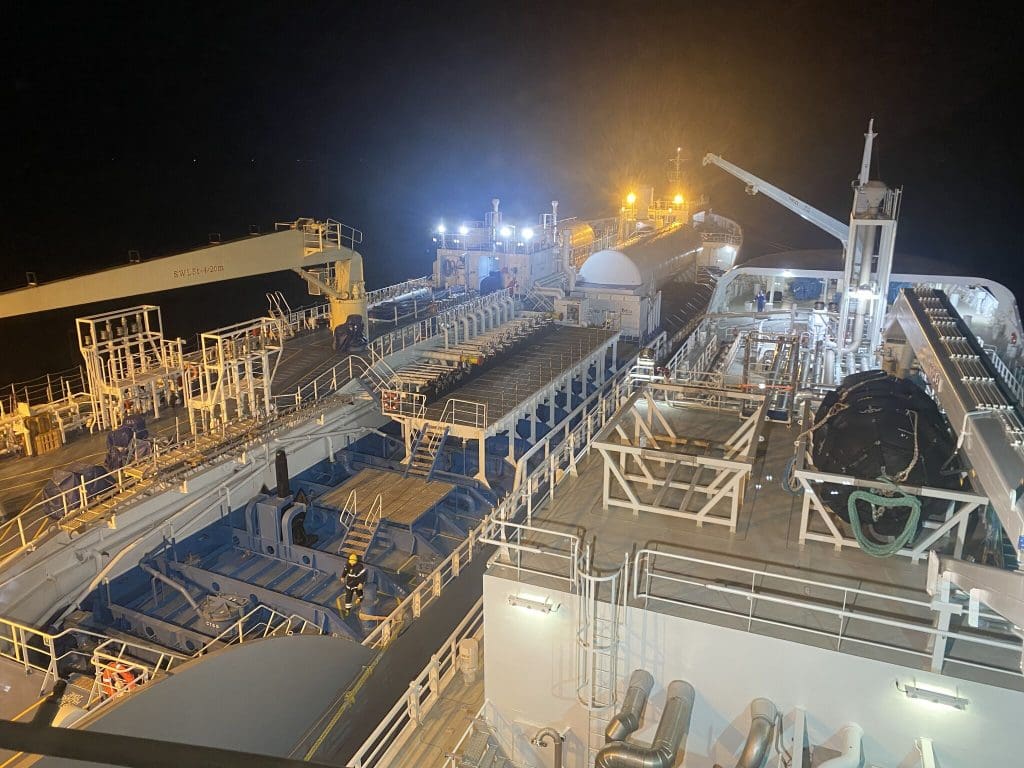 Gasum announced last year that the bunkering ship completed its 500th STS operation.
The firm charters this 99.6 meters long 1A ice classed vessel from Anthony Veder and Sirius Shipping.
Besides this ship, Gasum's fleet currently includes four more chartered LNG bunkering vessels, namely, Kairos, Coral EnergICE, Coral Energy, and Seagas, according to its website.