Finnish state-owned energy firm Gasum will supply bio-LNG to Wasaline's LNG-powered ferry Aurora Botnia as part of a pilot project.
Back in 2021, Finland's Rauma Marine Constructions handed over this LNG-powered ferry to compatriot Wasaline.
The ship's propulsion is based on a hybrid solution featuring four Wartsila 31DF dual-fuel engines, the firm's LNG Pac storage solution, and batteries.
Gasum is already supplying LNG via trucks to the ferry which operates the route between Finland's Vaasa and Umea in Sweden on a daily basis.
However, Wasaline said it will start operating the ferry with certified biogas one day a week from October 13, in preparation for the EU emissions trading system that will come into force next year.
Bio-LNG is more expensive than LNG, the current primary fuel of Aurora Botnia, but the company said it will cover the extra costs on behalf of its customers.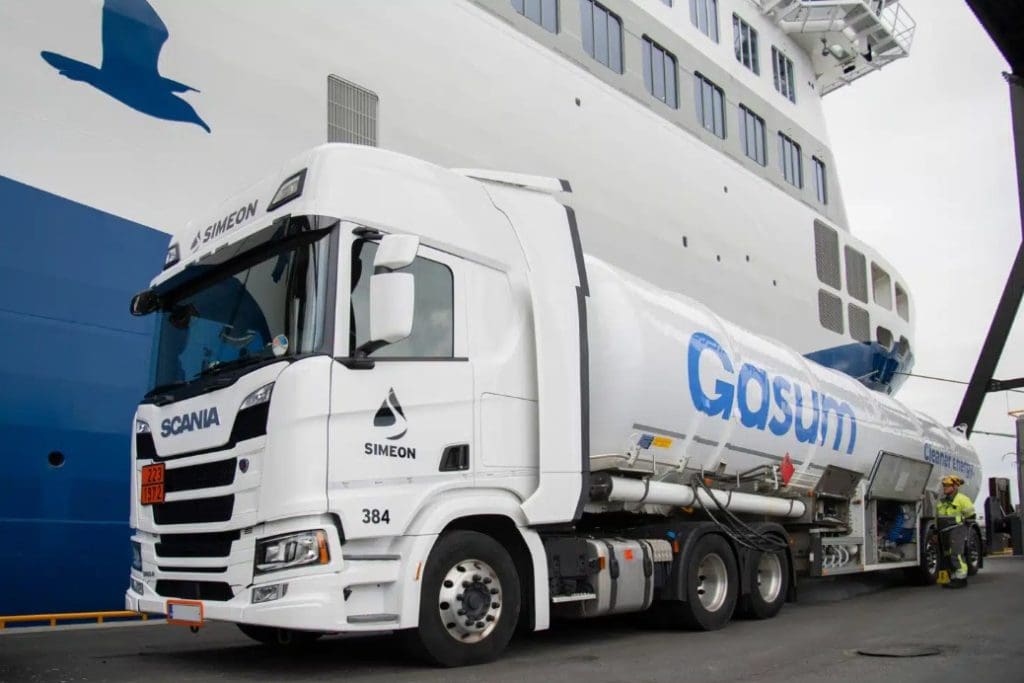 With certified biogas, all Friday departures until Christmas will be "climate neutral", Wasaline said.
Wasaline claims its has already reduced its CO2 emissions by 22 percent this year compared to last year and said that use of biogas will further reduce CO2 emissions of Aurora Botnia.
With four trips on Fridays, 18 percent of the total weekly departures will be operated with biogas, it said.
"This is a pilot project to measure the interest of our cargo owners and passengers, and whether it is financially viable to continue biogas purchases. We would like to thank our loyal customers who have made this unique investment in climate-neutral transport possible for the first time in the Quark," Peter Stahlberg, Wasaline's managing director, said.