Gasum has completed a record number of LNG bunkering operations last year as the Finland-based supplier expanded its reach throughout Europe.
The company's LNG bunkering vessels took part in 365 ship-to-ship operations during last year, rising more than three times compared to 107 in 2019, according to Gasum.
Its fleet currently includes five chartered vessels, namely Coralius, Kairos, Coral EnergICE, Coral Energy, and Seagas.
In addition, Gasum boosted its truck-to-ship operations from 444 in 2019 to 486 last year.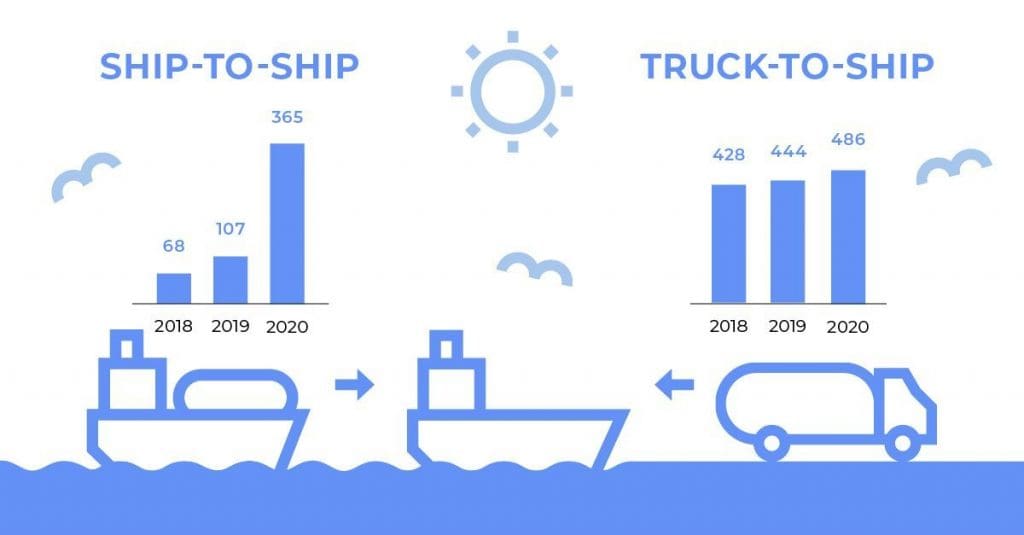 Besides regularly serving customers in the Nordic countries, Gasum has signed a deal with Equinor last year for the Amsterdam-Rotterdam-Antwerp region, further expanding the firm's reach.
Moreover, the Finish firm also teamed up with Pavilion Energy to develop a global LNG bunkering network for their customers in Singapore and northern Europe.
Most recently, Gasum secured a distribution licence in France which enables it to start fueling vessels with LNG in the country's ports and waters.