Germany's Stadtwerke Konstanz has placed in service its LNG-powered inland ferry, Richmond, on the route between Constance and Meersburg on Lake Constance.
The Constance public utility announced this in a statement issued on October 4.
The ferry has two engines provided by Rolls-Royce Power Systems.
According to Rolls-Royce Power Systems, Richmond is the first inland ferry in the world to be powered by high-speed, gas-only engines.
The two eight-cylinder mtu engines of the 4000 series each have 746 kilowatts of power.
Also, the ferry features two LNG fuel tanks and the tanks have a capacity of 18 cbm of LNG – enough to run the ferry 24 hours a day for a week.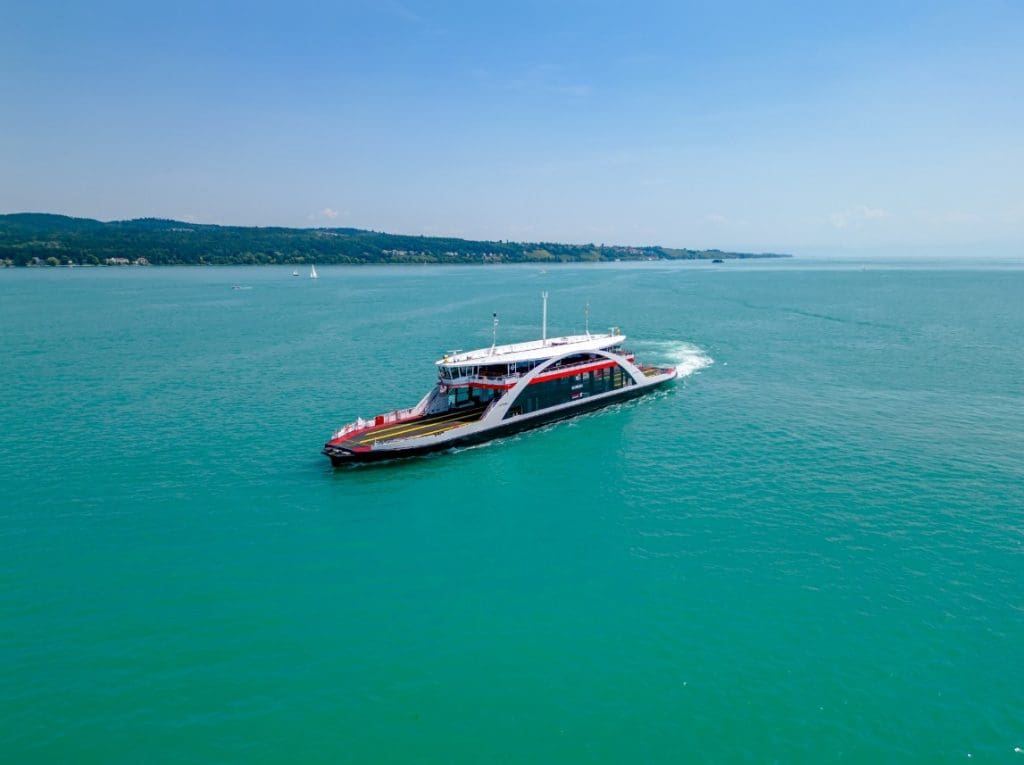 Stadtwerke Konstanz said it plans to use bio-LNG in the future to fuel the ferries' engines to further slash emissions.
The vessel is 82.5 meters long and 13.4 meters wide, and has room for 700 passengers and 64 cars.
After the insolvency of the originally commissioned shipyard, Pella Sietas, Stadtwerke Konstanz completed the ferry on its own, from March 2022 onwards, together with the engineering firm Technolog Services.
The total cost of the ship is around 27.5 million euros ($29.1 million), while Germany's Federal Ministry for Digital and Transport supported the project with 1.77 million euros in funding.