French shipbuilder Chantiers de l'Atlantique is moving forward with construction of the first of two LNG-powered superyachts for The Ritz-Carlton Yacht Collection.
Chantiers de l'Atlantique held a steel-cutting ceremony for the LNG-powered Ilma at its yard in Saint-Nazaire on March 22.
The Ritz-Carlton Yacht Collection, an ultra-luxury cruise line established by Marriott International's Ritz-Carlton brand and Oaktree Capital Management, expects the the vessel to embark on its inaugural voyage in the Mediterranean in 2024.
Ilma is slated to take to the seas in September 2024 with a seven-night maiden voyage from Athens, Greece to Haifa, Israel, according to the firm.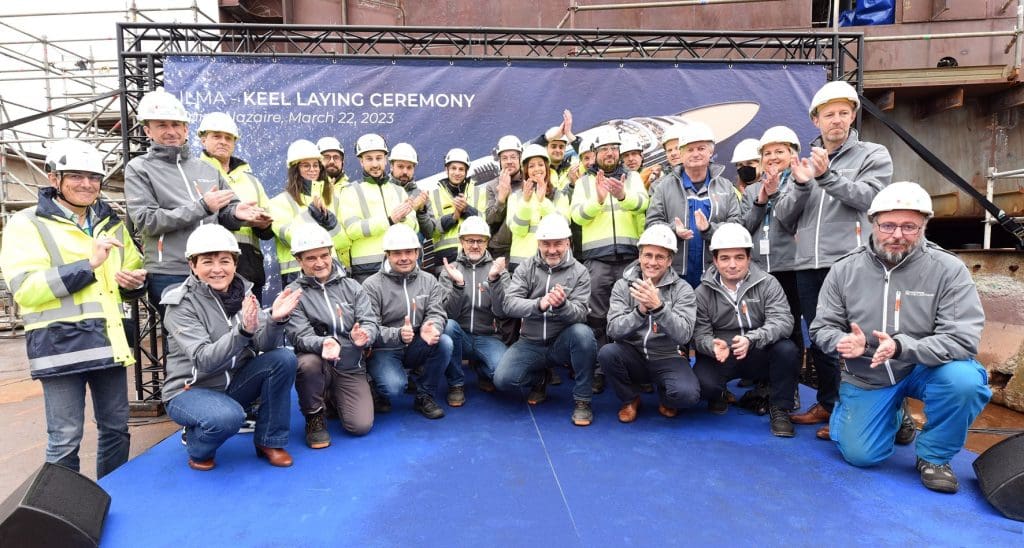 To remind, the cruise company ordered two LNG-powered vessels at Chantiers de l'Atlantique in March last year.
The second vessel, Luminara, should set sail in 2025.
Besides two firm 242 meters long vessels, the order includes an option for two additional ships.
The ships will have four dual-fuel engines and utilize LNG as its main fuel source, "significantly" reducing emissions as compared to traditional practices, The Ritz-Carlton Yacht Collection said.
Besides these ships, the firm already launched its first superyacht, Evrima, but this vessel does not feature LNG propulsion.