Lithuania's Klaipedos Nafta, the state-owned operator of the country's first LNG import facility, said the 170,000-cbm Independence FSRU has completed its 250th ship-to-ship transfer since the start of operations in 2014.
Teekay's 135,423-cbm LNG carrier Madrid Spirit delivered the milestone cargo to the FSRU in the Klaipeda port on Friday, according to Klaipedos Nafta.
The vessel previously loaded the cargo at Dominion's Cove Point LNG export terminal in Maryland, its AIS data shows.
Besides the milestone 250th shipment, this marks the first visit to the Klaipeda port for the LNG carrier, Klaipedos Nafta said.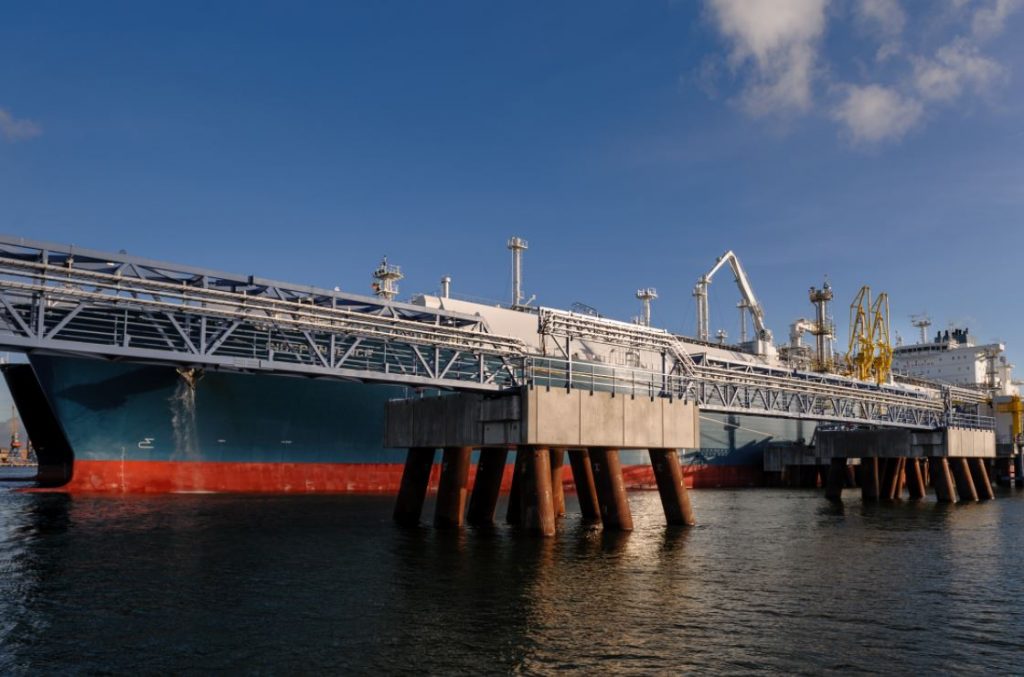 During these 82 months of operation, the Independence FSRU received shipments from all over the world, including Norway, Egypt, Trinidad & Tobago, the US, Russia, and Nigeria.
Most of the LNG supplies came from Norway, or some 68 percent, followed by the US with about 20 percent, Klaipedos Nafta said.
The LNG terminal has in total seven local and international users. Norwegian energy giant Equinor has earlier this year booked for the first time capacity at the FSRU-based LNG import facility.
Besides Lithuania, gas from the FSRU reaches Latvia, Estonia, and even Finland, Klaipedos Nafta said.
Klaipedos Nafta is currently leasing the FSRU from Hoegh LNG under a ten-year deal that expires in 2024.
The firm launched a tender in July seeking to buy an FSRU. The LNG terminal operator said then it would compare offers from potential suppliers to the redemption (option) value of the FSRU Independence.