Charter rates for the global liquefied natural gas (LNG) carrier fleet are continuing to drop on low vessel demand, following record highs in late November last year.
LNG freight rates for a 160,000-cbm TFDE carrier reached $23,000 a day in the Pacific on Friday, down $4,000 or 15 percent compared to the week before, according to Spark Commodities.
The Spark25 Pacific spot rate hit a record high of $374,500 per day on November 26.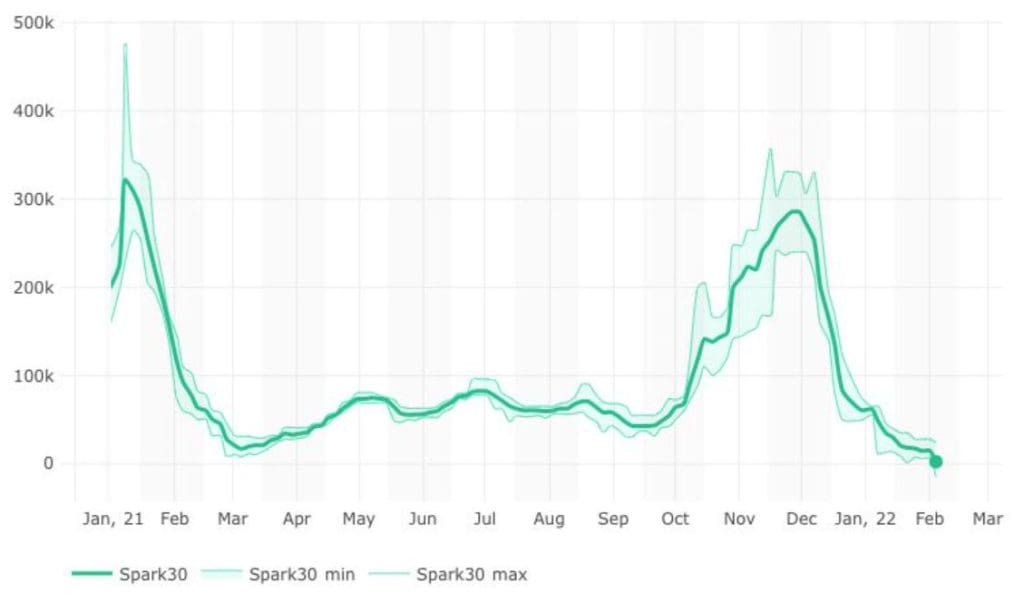 On the other side, Atlantic rates dipped 85 percent to just $2,500 a day on Friday, "narrowly avoiding moving to a negative rate," Spark said.
"A negative Spark30S freight rate would indicate that the hire payment received for chartering out a vessel in the Atlantic basin does not cover the fuel cost of ballasting back to the load-port," it said.