Germany's Meyer Werft has launched the second LNG-powered vessel it is building for Carnival Corporation's P&O Cruises.
The 345 meters long LNG-powered ship Arvia, the sister vessel to Iona, left Meyer Werft's covered building dock II (Hall 6) in Papenburg on Saturday, according to the German shipbuilder.
Meyer Werft says the vessel is now moored at the outfitting pier in the shipyard harbor, where the masts and funnel would be lifted onto the ship by crane.
"The cruise ship will lie in the shipyard harbor until the Ems conveyance in October," it said.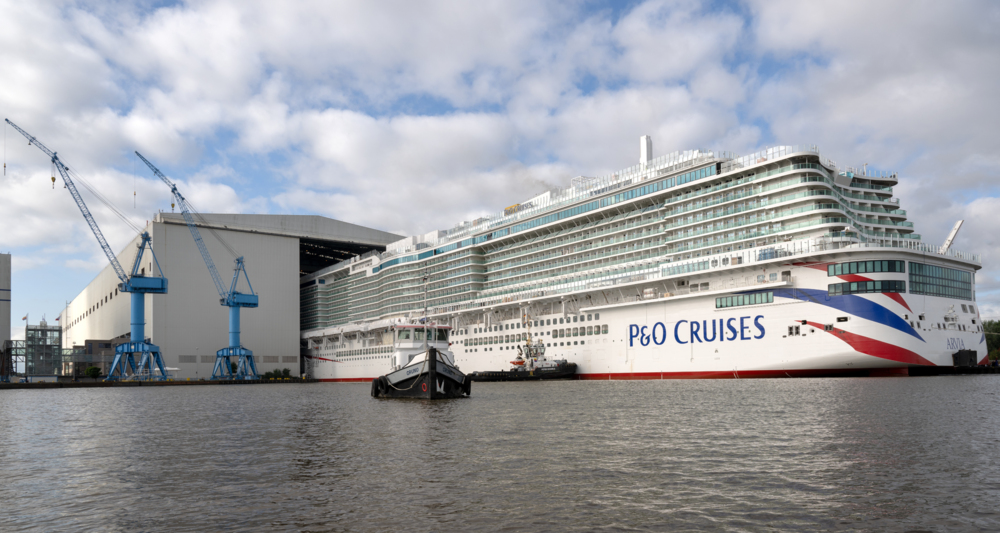 In February, Meyer Werft laid the keel for the LNG-powered Arvia.
UK-based P&O Cruises expects the vessel to set off on its maiden voyage from Southampton in December 2022.
Its maiden voyage would be on a route to the Canary Islands followed by a winter season in the Caribbean, the firm previously said.
The LNG-powered newbuild measures over 180,000 GT, is 344.5 meters long, and 42 meters wide. It has 16 decks and can accommodate around 5,200 passengers.