European small-scale LNG player Molgas has bunkered two newbuild LNG-powered coastal cruise ships owned by Norwegian shipping firm Havila Voyages in Spain.
According to an emailed statement by Molgas sent to LNG Prime, the terminal-to-ship deliveries to the LNG-powered sister vessels, Havila Pollux and Havila Polaris, took place on August 9 at the Enagas-operated Cartagena regasification facility in Spain.
Molgas, owned by French private equity firm InfraVia Capital Partners, supplied 110 and 125 metric tons of LNG, respectively, to the ships during the deliveries and the prices were tied to the local Mibgas index.
Both of the newbuilds are on their maiden voyage from Turkish shipyard Tersan to Norway.
Havila Voyages (Havila Kystruten) took delivery of these two ships on August 1 from Tersan.
The company said in a separate statement that it has faced significant obstacles to take delivery of these ships since the original lender was sanctioned in February last year.
Havila raised 305 million euros from HPS Investment Partners to refinance its fleet, with an additional 65 million euros contributed by the company's largest owners and investors in a private placement.
According to the shipping firm, it expects Havila Polaris to depart from Bergen on August 17 and Havila Pollux on August 23.
With these deliveries Havila now has four LNG-powered coastal cruise ships in its fleet.
The first two LNG-powered vessels, Havila Capella and Havila Castor, are already operational along the coastal route Bergen-Kirkenes-Bergen.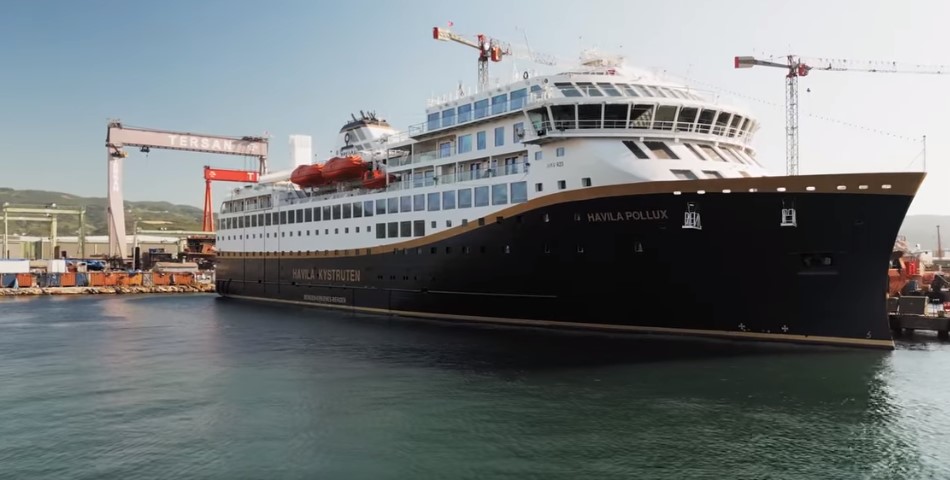 Molgas expanding LNG bunkering business
Last year, Molgas also supplied LNG to Havila Castor in the Cartagena port after its delivery at Tersan.
In Norway, Molgas' unit Gasnor bunkers both Havila Castor as well as its sister ship Havila Capella.
The Madrid-based firm completed a deal with LNG giant Shell to buy Norway's LNG supplier Gasnor back in 2021.
Besides Gasnor, Molgas also acquired a controlling stake last year in Greece's small-scale LNG firm, Blue Grid.
The group is working to further expand its LNG bunkering business as the demand for the fuel continues to grow.
DNV's latest data shows that there are now 420 LNG-powered ships in operation around the globe, while owners placed orders for 529 LNG-fueled vessels.
These statistics do not include smaller inland vessels or dual-fuel LNG carriers.