Switzerland-based cruise operator MSC Cruises, a part of MSC, will take delivery of its second LNG-powered cruise vessel, MSC Euribia, from France's Chantiers de l'Atlantique on May 31.
Chantiers de l'Atlantique launched this LNG-powered ship in June last year, and it delivered MSC Cruises' first LNG-powered vessel, MSC World Europa, in October the same year.
MSC Cruises said in February it is planning to hold a naming ceremony for its second LNG-powered cruise vessel, MSC Euribia, in Copenhagen, Denmark on June 8.
The firm said in an update on Monday that MSC Euribia has successfully completed her deep-water intensive systems tests during a four-day trial in the Atlantic Ocean.
"MSC Cruises' latest flagship will next receive her finishing touches at the Chantiers de l'Atlantique shipyard in Saint Nazaire, France before being officially delivered to MSC Cruises on May 31," it said.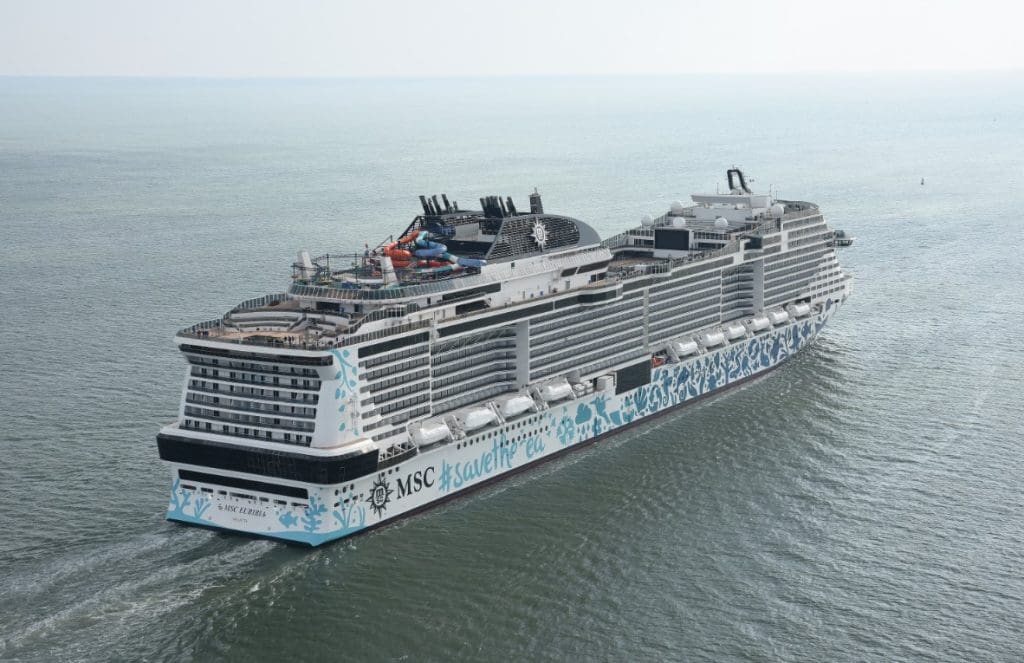 The 331 meters long ship has 2419 cabins for 6327 passengers, including about 1711 crew members.
Designed by German graphic artist Alex Flämig following an international competition, the recently completed hull artwork aims to stimulate discussion on the importance of protecting the delicate and complex ecosystem of the oceans, MSC Cruises said.
Following the naming ceremony in Copenhagen, the vessel will begin to set sail for her inaugural season in Northern Europe in June from her homeport in Kiel, Germany.