MSC's cruise division confirmed orders for two LNG-powered vessels with France's Chantiers de l'Atlantique.
This sees the two World Class options confirmed as firm orders with an option for a fifth ship, according to a statement by MSC Cruises.
The two new ordered vessels – currently referred to as World Class 3 and 4 – will be delivered in 2026 and 2027.
MSC Cruises did not reveal the price tag of the order.
The firm previously said that the company's three LNG-powered vessels are worth more than $3 billion ($3.2 billion).
Chantiers de l'Atlantique delivered MSC Cruises' first LNG-powered vessel, MSC World Europa, in October last year.
Earlier this year, the shipbuilder also held a coin ceremony for MSC World America and the ship recently received its LNG tanks.
This ship will be delivered in spring 2025.
MSC Euribia, a Meraviglia class ship constructed by the French shipbuilder, is also powered by LNG and entered service in June 2023.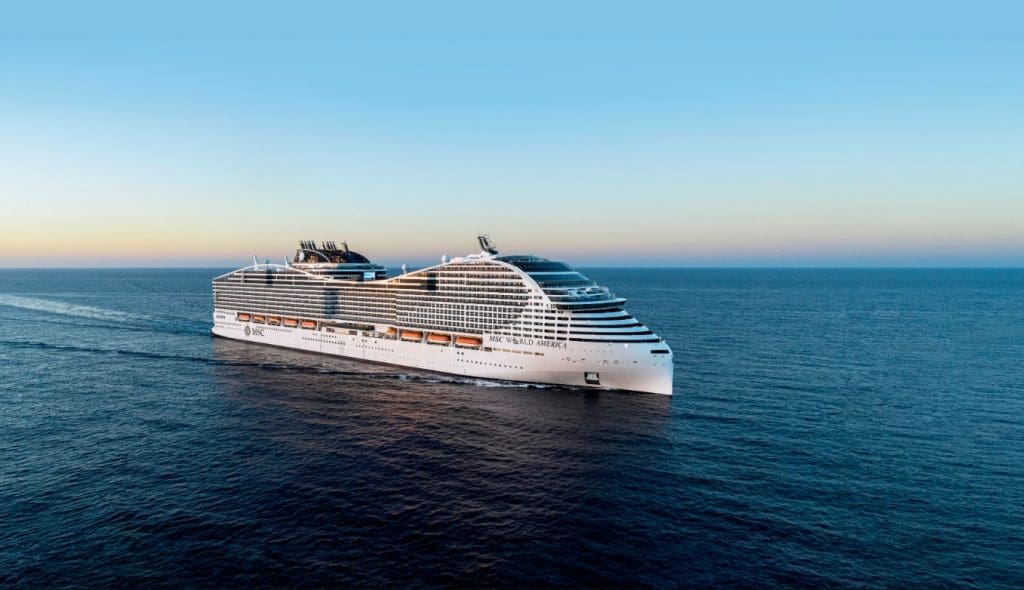 MSC Cruises said the new ships will be an evolution of the World Class prototype with "innovative" solutions to maximize the energy efficiency, with extensive use of heat recovery and other technological solutions, which will see the vessels having an even further reduced carbon footprint.
In addition, the new ships will be ready for a variety of alternative fuels including bio and synthetic methane and green methanol, it said.
The ships will also be fitted with the next generation dual-fuel internal combustion engines with reduced methane slip, the company said.
MSC Cruises said the the two new orders will be subject to access to financing, as per industry practice.