Norway's Equinor and its partners in the 4.3 mtpa Hammerfest LNG export plant will invest 13.2 billion Norwegian krone ($1.33 billion) to upgrade the facility located on Melkoya island.
Equinor started again shipping LNG from the Hammerfest terminal in June this year since a fire that broke out at the facility in September 2020.
Hammerfest LNG liquefies natural gas coming from the Snohvit field in the Barents Sea.
Gas reaches Hammerfest LNG via a 160-kilometer gas pipeline which became operational in the autumn of 2007.
Equinor is the operator of both the Snohvit field and Hammerfest LNG with a 36.8 percent stake.
Other license owners of Snohvit are Petoro (30 percent), TotalEnergies EP Norge (18.4 percent), Neptune Energy Norge (12 percent) and Wintershall Dea Norge (2.81 percent).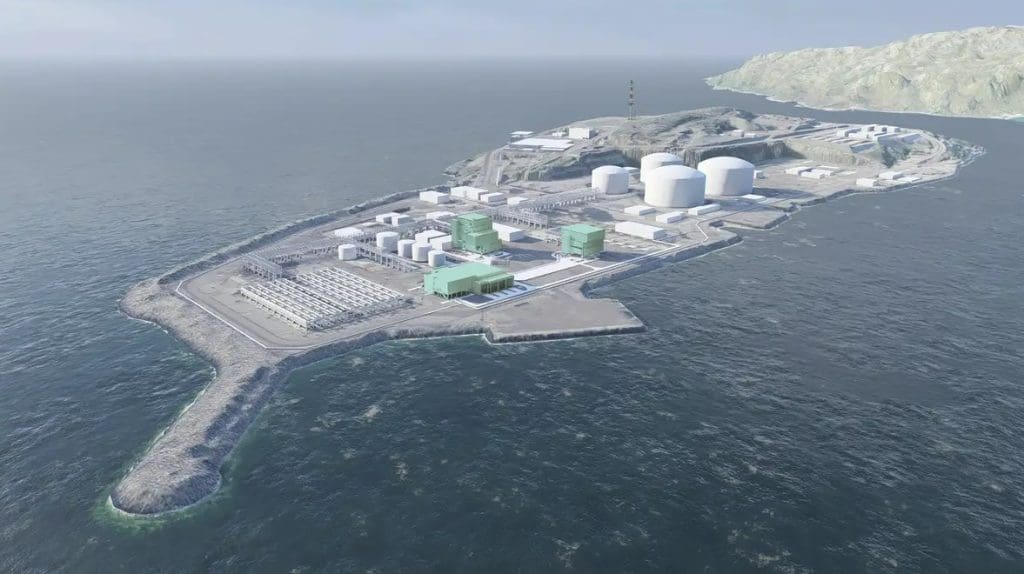 Gas compression and electrification
Equinor said in a statement on Tuesday the upgrade project named Snohvit Future involves gas onshore compression and electrification and would secure the future of Hammerfest LNG.
During a ceremony held on Tuesday in Hammerfest, Equinor submitted a plan for development and operation (PDO) of Snohvit Future to the petroleum and energy minister on behalf of the Snohvit partnership.
According to Equinor, onshore gas compression would provide enough flow from the reservoir to extend plateau production and maintain high gas exports from Hammerfest LNG beyond 2030.
In addition, electrification would reduce CO2 emissions from the LNG plant by around 850,000 tonnes per year, the company claims.
The project includes the construction of three modules, one for a feed gas compressor, a module for electrical steam boilers, and a transformer station.
High voltage cables would connect Melkoya to Hyggevatn substation while the partners would build a tunnel beneath the seabed to lead a power cable from Melkoya to Meland.
Onshore compression and conversion to electrical operation of Hammerfest LNG are scheduled to start in 2028, Equinor said.
"Snøhvit Future will strengthen Norway's position as a reliable and long-term supplier of LNG to Europe," Geir Tungesvik, Equinor's executive vice president for projects, drilling and procurement, said in the statement.
"Electrification will allow us to deliver this gas with close to zero greenhouse gas emissions from production. The project will secure long-term operations and gas exports from Melkoya towards 2050," he said.