PitPoint.LNG and TotalEnergies have launched a new liquefied natural gas fueling station for trucks in Germany.
The Netherlands-based PitPoint.LNG is a joint venture between TotalEnergies Gas Mobility and SHV Energy's Primagaz.
According to a social media post by PitPoint.LNG, the firm opened the new station with two LNG dispensers at TotalEnergies Autohof Pfefferhöhe in Alsfeld.
The station is located near the Scandinavian-Mediterranean corridor on the A5, which serves as an important north-south connection between Frankfurt and Kassel, it said.
In November, TotalEnergies Mobility Solutions said it had opened a new facility in partnership with PitPoint.LNG in Lippetal, Germany.
TotalEnergies is planning to open more LNG stations in Europe, and in particular in Germany.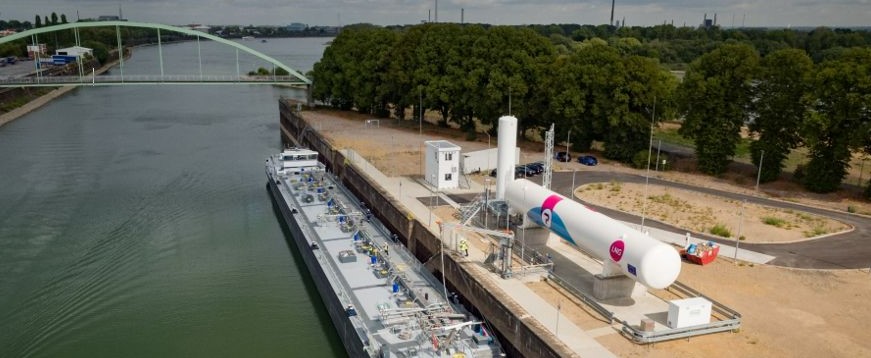 Milestone LNG bunkering op in Cologne
Besides opening a new truck fueling station in Germany, PitPoint.LNG recently said it had achieved a milestone bunkering operation at its bunkering station for inland shipping at the Niehler Hafen in Cologne.
The firm completed the 250th LNG bunkering operation since its launch in 2019.
This is Europe's first shore-to-ship LNG bunkering station for inland shipping, PitPoint.LNG previously said.