Ponant's LNG-powered, hybrid-electric polar cruise and exploration vessel has completed its first cool-down operation as it prepares for gas trials.
Norway's Vard, a unit of Italy's Fincantieri, is completing the luxury vessel at its yard in Søviknes. Ponant recently revealed the vessel had started its sea trials.
Finland's Gasum said on Wednesday it supported the gassing-up and cool-down for the Ponant vessel named Le Commandant Charcot.
According to Gasum, the vessel is undergoing final outfitting and will soon be ready for delivery.
"During the operation at the Vard Søviknes yard, the very first gas was let into
the vessel to gas-up and cool-down the systems to prepare her for final testing before upcoming sea trials," Gasum said.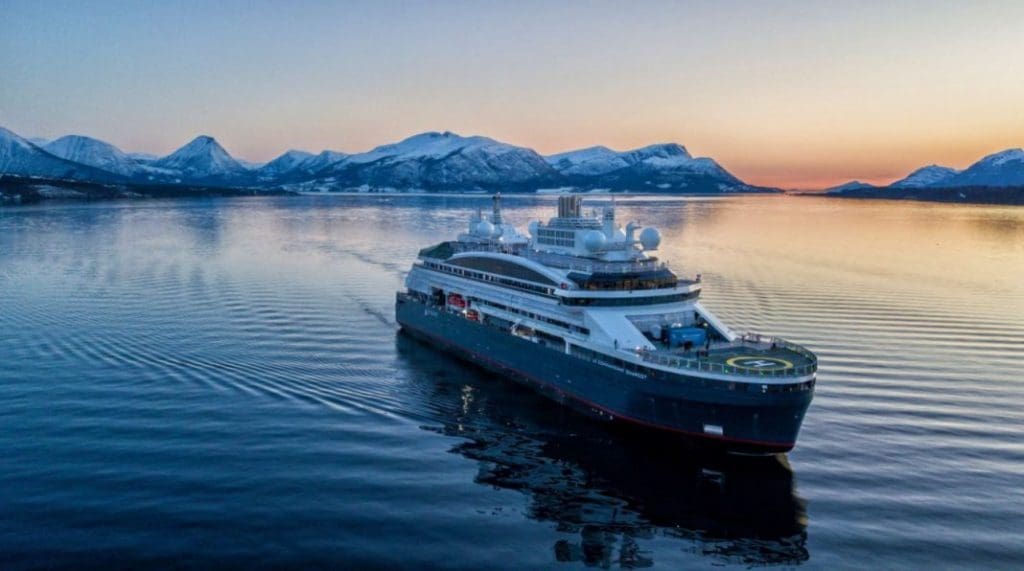 Featuring a 270-passenger capacity, Ponant claims this is the world's first LNG-powered, hybrid-electric passenger vessel to navigate in polar waters.
In addition, the BV-classed ship will have Icebreaker 3 and POLAR CAT-A service notations, and features POLAR CLASS 2.
The vessel has dual-fuel engines but also two GTT's Mark III membrane technology tanks for a total capacity of 4500 cbm, enabling it to complete its entire voyage on LNG.