The Ritz-Carlton Yacht Collection has ordered two LNG-powered superyachts at French shipbuilder Chantiers de l'Atlantique.
Besides two firm 242 meters long vessels, the order includes an option for two additional ships, according to a joint statement on Thursday.
With offices in Malta and Florida, The Ritz-Carlton Yacht Collection is an ultra-luxury cruise line established by Marriott International's Ritz-Carlton brand and Oaktree Capital Management.
The firm is preparing to launch its first superyacht, Evrima, this summer, while the two LNG-powered newbuild superyachts, Ilma and Luminara, should set sail in 2024 and 2025, respectively, the statement said.
Ritz-Carlton and Chantiers de l'Atlantique did not reveal the price tag of the order.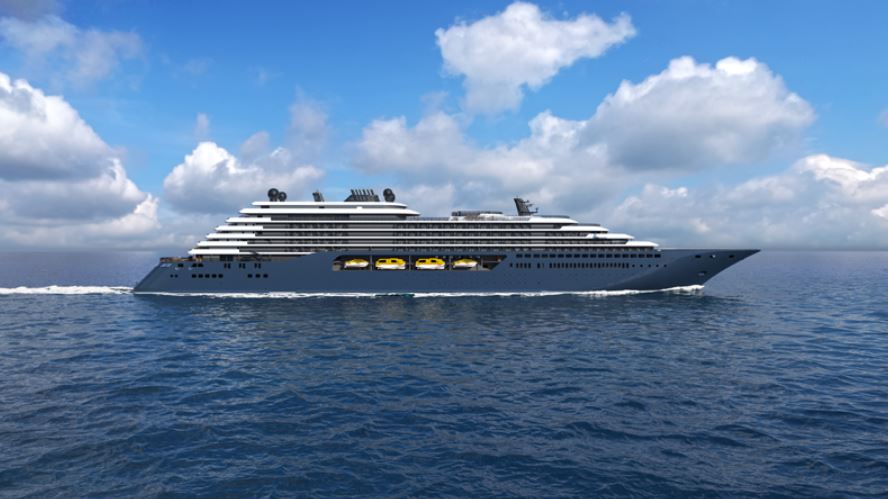 Four dual-fuel engines
The specially designed superyachts feature the highest space ratios at sea, with 228 suites, the statement said.
Each ship will have its own private terrace and will offer a high percentage of larger suites, with two new, spacious upper suite categories measuring up to 100 square meters in size.
Both vessels will showcase modern craftsmanship and interior finishes imagined by London-based architect and design firm, AD Associates, and lighting designer, DPA.
Finland-based yacht stylist, Aivan, developed the exterior design of the newbuilds, taking inspiration from the elegant aesthetics of private yacht design, the statement said.
The partners did not reveal much information regarding the LNG propulsion.
They said each vessel would have four dual-fuel engines and utilize liquefied natural gas (LNG) as its main fuel source, "significantly" reducing emissions as compared to traditional practices.
Additionally, the yachts would include "advanced water treatment systems, an efficient heat recovery loop, LED lighting, and more, with the goal of minimizing environmental impact," the statement said.
Following delivery in 2024 and 2025, the new superyachts will feature itineraries ranging from seven to 10 nights in the Caribbean and Mediterranean.
These superyachts would also be available for private charter, the statement said.