Dutch firm Rolande and partner G&V Energy have opened their third liquefied natural gas fueling station for trucks in Belgium to cater to the growing demand for LNG in the transport sector.
Located in Meer, the new station follows the opening of the first LNG station for the duo in Antwerp in August 2020 and in Habay in November 2020.
The new site features two LNG pumps and has a capacity of 150 vehicles per day, according to a joint statement on Monday.
Like the previous stations, the new facility is also part of the BIOLNG4EU project.
This project is 50 percent financed by the Connecting Europe Facility programme of the EU and aims to boost the use of LNG and bio-LNG in the road haulage sector.
As part of this project, Rolande is also investing in the production of bio-LNG.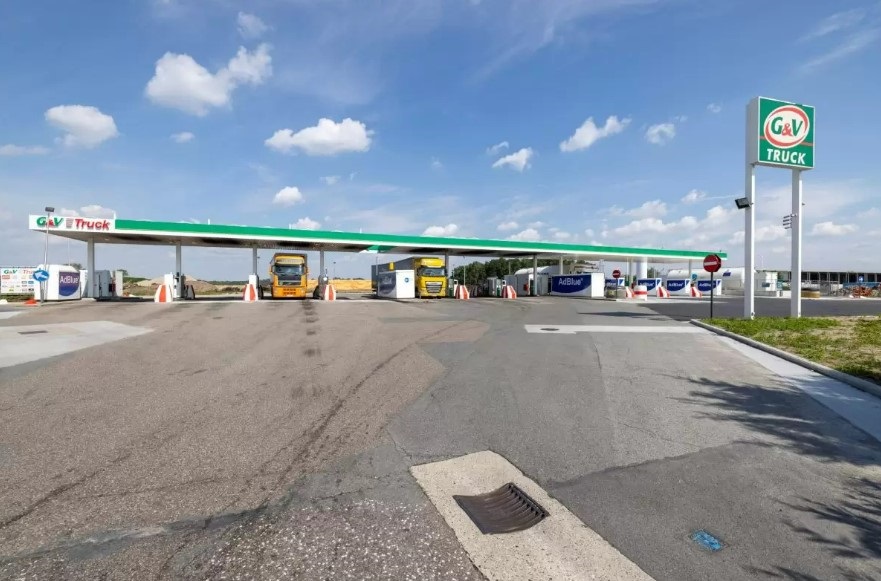 "With this new station, we are moving ahead to a Europe-wide LNG network. We have now achieved full coverage in Belgium but we will be opening more stations there in the coming year," Jolon van der Schuit, CEO of Rolande, said in the statement.
Xavier Dewulf, CEO of G&V Energy said the partners built this new station in Meer in response to demand from "a lot" of haulage clients.
"It is on one of the most important traffic routes for transit transport through Belgium," he said.
"In heavy haulage, LNG still offers the best solution for this demand at present. In addition to this location, several more key locations are planned for this year and next year. They include Zellik and Waregem, which will open in September," Dewulf said.