Dutch firm Rolande has opened another LNG filling station for vehicles with Kuwait Petroleum's unit IDS-Q8 in Germany, as the duo works on establishing a network of such stations in the country.
The facility located at the Grasdorf (Holle) traffic junction marks the second LNG filling station in Germany for the duo and the fifth for Rolande, according to a statement issued on Tuesday.
Equipped with two LNG pumps, the new Grasdorf station has a daily capacity of up to 150 vehicles, Rolande said.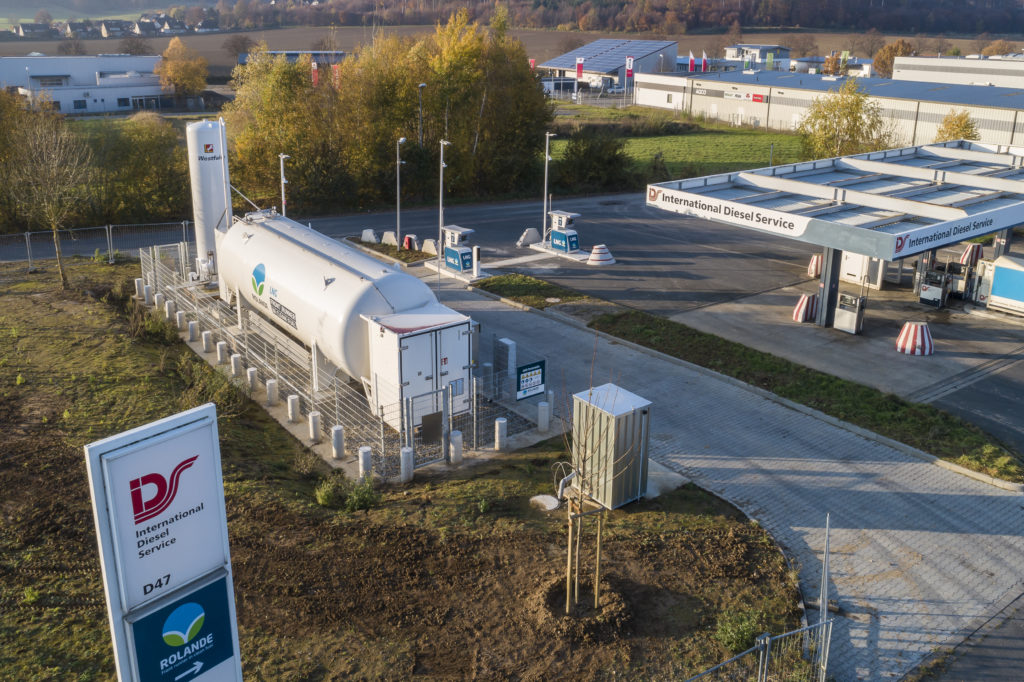 Earlier this year, the partners opened an LNG filling station in Lubeck. They are working on further refueling stations in Ziesar and Hamburg as well.
The market for LNG as a truck fuel is growing strongly in Germany but also the Netherlands, as owners look to slash emissions and due to tax schemes and a road tax exemption for LNG-powered trucks until the end of 2023.
This makes for savings of up to 18.7 cents in road tolls per driven kilometer for the operators, Rolande said.
In addition to new stations, Rolande has recently signed a deal with Scandinavian Biogas for deliveries of waste-based liquefied biogas or bio-LNG.
Rolande supplies LNG and bio-LNG to the company's clients via a network that consists of 20 owned stations in the Netherlands, Belgium and Germany.