Romania's energy firm OMV Petrom said it has completed its first delivery of LNG after it won a license earlier this year.
The company in which Austria's OMV holds a 51% stake said in a statement on Friday the maiden delivery took place at the Damen yard in Mangalia.
OMV Petrom said it has supplied liquefied natural gas to an LNG-powered ship with the truck-to-ship bunkering method, but it did not reveal the name of the vessel.
It only said the vessel is the first such ship built in Romania.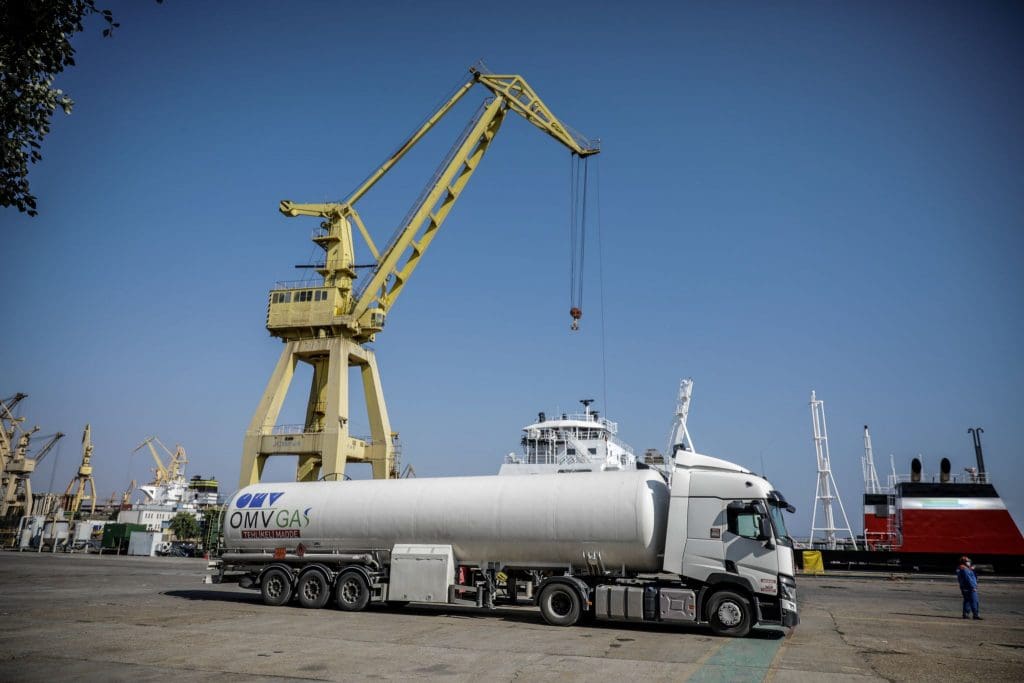 The vessel in question is probably the LNG-powered hybrid RoRo ferry Seaspan Trader, which Damen is building for Seaspan.
Damen won an order back in 2019 to build two 149 meters long LNG-powered ferries. They will have 209 cbm LNG storage as well as two megawatt-hours of battery capacity.
OMV Petrom added it has delivered LNG to the vessel in two batches, using two trucks.
It did not provide any additional information.