LNG giant Shell has joined forces with a joint venture consisting of Belgium's Victrol and French Sogestran to build another inland LNG bunkering barge for operations in the ports of Zeebrugge, Antwerp, Rotterdam, and Amsterdam.
Shell already charters the bunkering barge, LNG London, from LNG Shipping.
Launched in July 2019, this inland LNG bunkering barge, claimed to be the first such vessel in Europe, has a capacity of 3,000 cbm.
Now the partners expanded their cooperation with a larger vessel which will have a capacity of 8,000 cbm, according to a joint statement issued on Tuesday.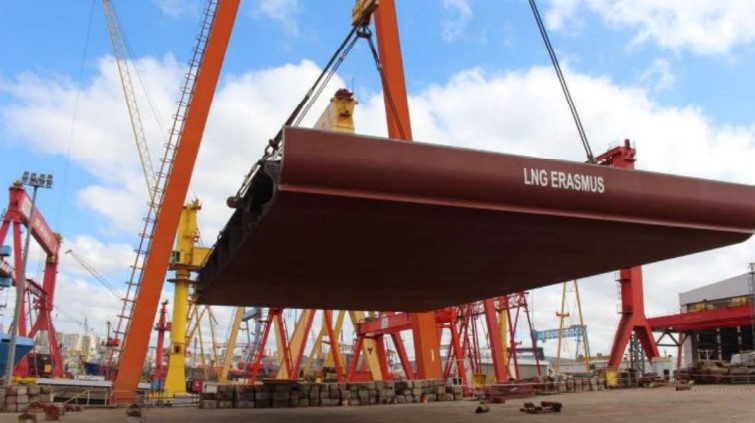 The RMK Shipyard in Tuzla, Turkey, has laid the keel for the inland waterways LNG bunkering barge, LNG Erasmus, owned and operated by LNG Shipping and chartered by Shell, the statement said.
Also, Italy's Gas & Heat will supply the tanks and cargo handling system, while MAN will deliver the gas engines.
Shell will take delivery of the barge in the second quarter of 2024 under a long-term time charter deal and for operations in the ARA region.
With this barge, LNG Shipping will "further enhance its expertise in safe LNG bunkering activities and in-house technical expertise in both engine and BOG management systems," the statement said.
Shell's head of downstream LNG, Tahir Faruqui, said that the new barge "further expands Shell's portfolio of LNG bunker assets in the ARA region, underpinning our expansion plans for marine LNG and collaboration within the shipping industry to transition to lower-carbon fuels."