A unit of LNG giant Shell continues to progress work on its Rheinland bio-LNG plant in Germany and has installed three tanks.
The LNG tanks are each 50 meters long and six meters high, and weigh about 246 tons, according to a statement by Shell Germany issued on Monday.
Shell Germany said that it expects the new bio-LNG plant located at its Rheinland refinery near the German city of Cologne to come online in 2023.
The firm started building what it says is the largest bio-LNG production plant in Germany in February this year.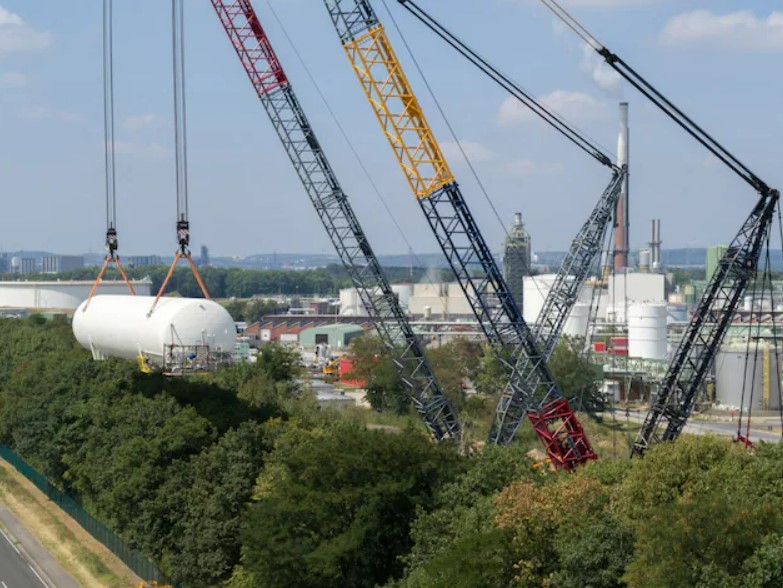 In addition to the tanks, the plant will have a liquefaction unit, a gas treatment system, as well as two truck loading facilities. It will receive a mix of natural gas and biogas via a gas pipeline and liquefy it for onward distribution to filling stations.
The new plant will have a capacity of about 100,000 tons and will supply bio-LNG to Shell's growing network of LNG filling stations in the country.
The quantities produced in the plant can cover the annual needs of around 4000 to 5000 LNG-powered trucks, opening up the possibility of saving up to a million tons of CO2 per year compared to conventional diesel trucks, Shell Germany said.