Spanish LNG terminal operator Enagas said on Tuesday that compatriot power group Endesa is the winner of the recent capacity allocation process for logistics services at the El Musel LNG terminal in Gijon.
Enagas launched the binding season on June 5 saying the process will end with the allocation of long-term loading, unloading, and also storage services at the LNG terminal.
According to a statement by Enagas issued on Tuesday, the company received in total 13 bids during the open season which ended on June 31 and assigned the plant's capacity to Endesa, which is majority owned by Italy's Enel.
The 2021-built 174,000-cbm, Cool Racer, owned by Greece's Thenamaris, recently arrived at the El Musel facility with the terminal's commissioning cargo.
Enagas said it expects to start commercial operations at the plant on July 31.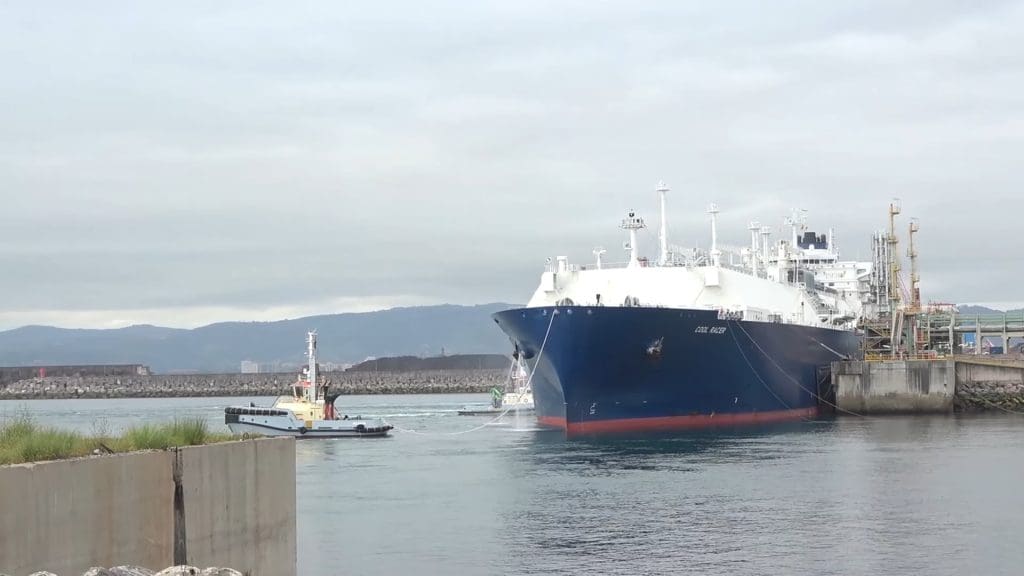 The LNG terminal operator says the facility could contribute up to 8 bcm of LNG capacity per year to Europe's security of energy supply.
It will allow the berthing of vessels with a capacity of between 50,000 cbm and 266,000 cbm.
Also, the LNG terminal has two tanks each with a capacity of 150,000 cbm and two tanker loading bays with a capacity to load a maximum of 9 GWh/d, and a maximum emission capacity of 800,000 Nm3/h.
Earlier this year, Enagas also entered into a deal to sell a 25 percent stake in the LNG terminal to compatriot Reganosa for 95 million euros ($103.7 million).