Work has started on a new LNG jetty in Stade, Germany, which is expected to welcome the 170,000-cbm FSRU Transgas Force, owned by Dynagas, in winter 2023/2024.
German port firm Niedersachsen Ports (NPorts) is responsible for planning and implementation of the new jetty and officially started budling the new infrastructure on January 20, Hanseatic Energy Hub said in a statement.
The infrastructure is worth about 300 million euros ($326 million).
HEH is developing the Stade onshore LNG terminal with a capacity of 13.3 billion cubic meters and expects to commission this facility in 2026.
However, prior to that, the energy port will welcome its first FSRU this year as part of Germany's plans to boost energy security and replace natural gas pipeline imports from Russia.
The German government, helped by Uniper, RWE, and a consortium of Engie, TES, and E.ON chartered in total five FSRUs that will serve as import terminals in Wilhelmshaven, Brunsbuettel, Stade, and Lubmin.
Uniper and RWE have already installed Hoegh LNG's FSRUs in Wilhelmshaven and Brunsbuettel while Deutsche Regas launched its FSRU-based LNG import terminal in Lubmin, the first private facility in Germany.
The next three government-backed FSRU will be placed in Stade, Lubmin, as well as Wilhelmshaven.
Transgas Force and Transgas Power, owned by Dynagas, will work in Stade and Lubmin, and Excelerate Energy's FSRU Excelsior will serve the second project in Wilhelmshaven.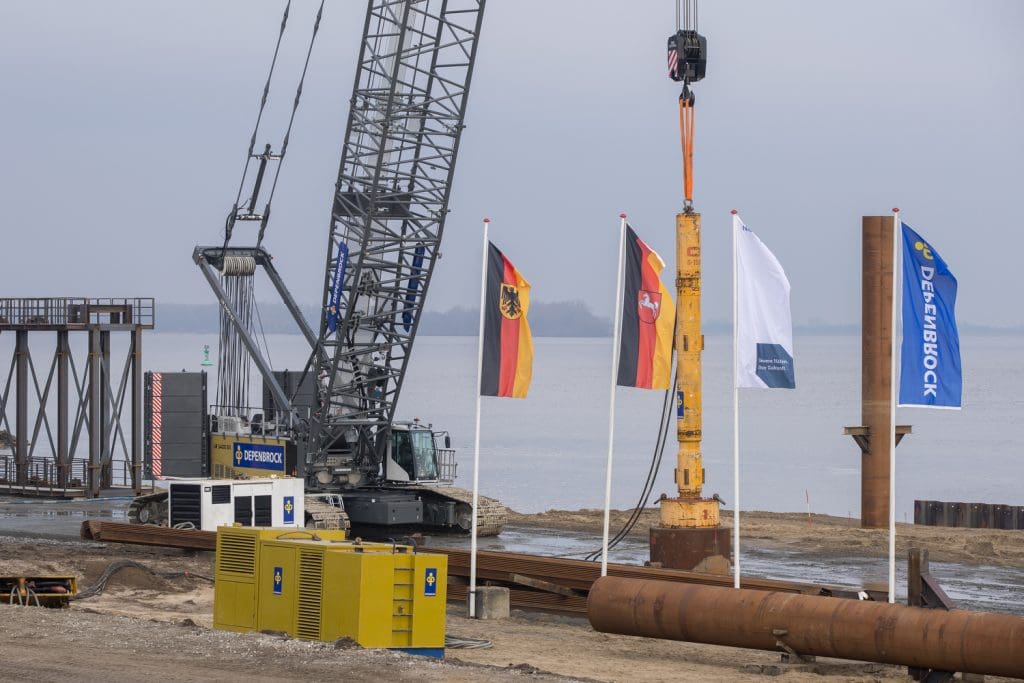 German speed
HEH, the consortium consisting of Fluxys, Dow, Partners Group, and Buss Group, said that the new jetty in Stade would be ready by the end of this year in order to welcome the 2021-built FSRU Trangas Force during winter 2023/2024.
This FSRU-based LNG terminal will have a capacity of some 5 bcm per year.
"From the beginning of 2027, it is planned to replace it with the land-based zero-emission terminal, which will secure Germany's supply of LNG and green gases (bio-LNG, SNG) and at the same time prepare for the market ramp-up of hydrogen," HEH said.
According to HEH, the Lueneburg Trade Inspectorate, which is responsible for the emission control permit, recently also approved the early start of initial ground preparation work for the onshore terminal as well, allowing work to begin on preparing the site for the terminal and connecting pipelines.
"NPorts is developing the energy port in Stade at the new speed of Germany. Clear timings, closely coordinated processes and NPorts' vast experience ensure planning security and speed for all parties involved," Johann Killinger, managing director and co-partner at HEH, said in the statement.
"With the integration of an FSRU, Stade is not only making an important contribution to energy security in Germany in the short term: the onshore terminal, port, industrial park and connection infrastructure are designed in such a way that the conversion to hydrogen-based energy carriers can take place in a modular way," he said.