Paris-based LNG engineering giant Technip Energies has launched a modular, pre-engineered, and standardized solution for LNG production.
According to a statement by Technip Energies, this innovation "promises to push back the boundaries of LNG production, making the process more efficient, flexible, and environmentally friendly."
"SnapLNG", a 2.5 Mtpa electrically driven LNG train solution, comprises of reproducible modules ready for delivery and installation.
These modules operate autonomously and are pre-commissioned, for the delivery of a complete natural gas liquefaction plant, accelerating time to market, and saving more than two years on total project duration compared to a conventional project, Technip Energies claims.
"SnapLNG by T.EN's advanced design offers an unprecedented certainty in cost execution, delivery schedule, plant reliability, and availability as well as production performance for a significant increase in annual revenues and a reduction of ~350kTe/year of CO2 emission per train versus a gas turbine solution," the firm said.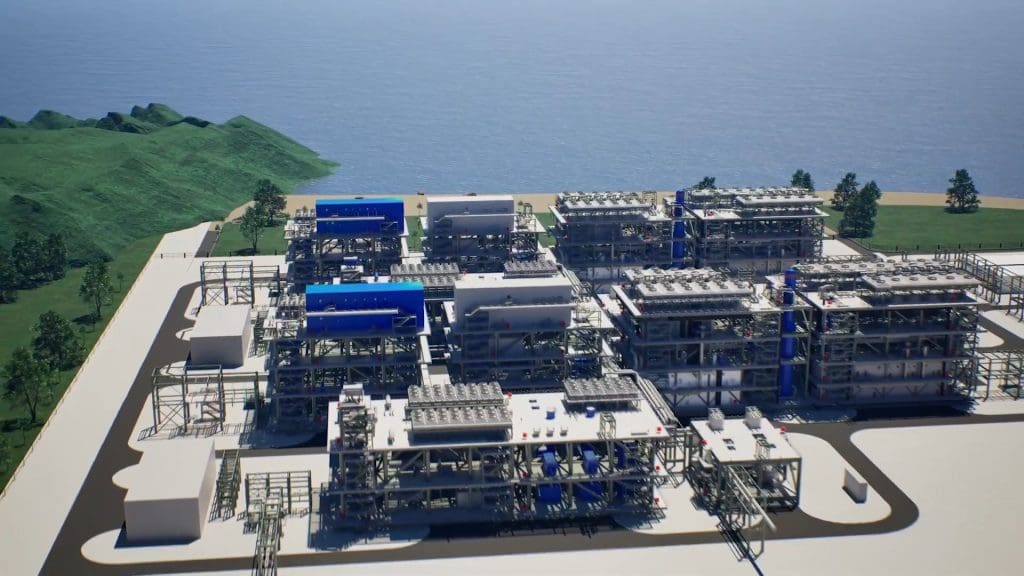 Last year, Technip Energies and US energy services provider Baker Hughes joined forces on a new mid-scale modularized LNG solution for the onshore market.
This joint development aims to provide an additional offering to the two companies' respective proprietary LNG modularized solutions, the two firms said at the time.
These include Baker Hughes' mid-scale modular solution (MMS) with a production capacity of 0.8 to 1 Mtpa, and Technip Energies' "SnapLNG" with a production capacity of 2 to 3 Mtpa.
Technip Energies' orders
Technip Energies' adjusted order intake for the first half amounted to 8.96 billion euros ($9.67 billion), while adjusted order intake in the second quarter amounted to 8.24 billion euros, which included a major LNG contract for the North Field South project by QatarEnergy.
In May, Technip Energies and and Consolidated Contractors Company won the NFS LNG contract worth about $10 billion to build two "mega LNG trains" with a capacity of 8 mtpa each.
Technip and Chiyoda previously won the EPC award for QatarEnergy's North Field East project which includes building four "mega trains" with a capacity of 8 Mtpa in the Ras Laffan complex.