Titan and Carnival Corporation have recently completed their first LNG bunkering operation in the port of Kiel, Germany.
The 6200-cbm LNG bunkering vessel, Optimus, owned by Estonia's Elenger and chartered by Titan, delivered liquefied natural gas to the cruise vessel, AIDAnova, in the port on May 6, according to a social media post by the Dutch LNG supplier.
Titan claims this was the first LNG bunkering delivery ever performed in the port of Kiel.
"We are grateful for the constructive talks we have had with the Port Authorities of Kiel for the permit to allow Titan to execute LNG bunker deliveries in the port of Kiel," it said.
Titan added that this operation is first in a series of bunkers that it will deliver to the cruise vessel, AIDAnova.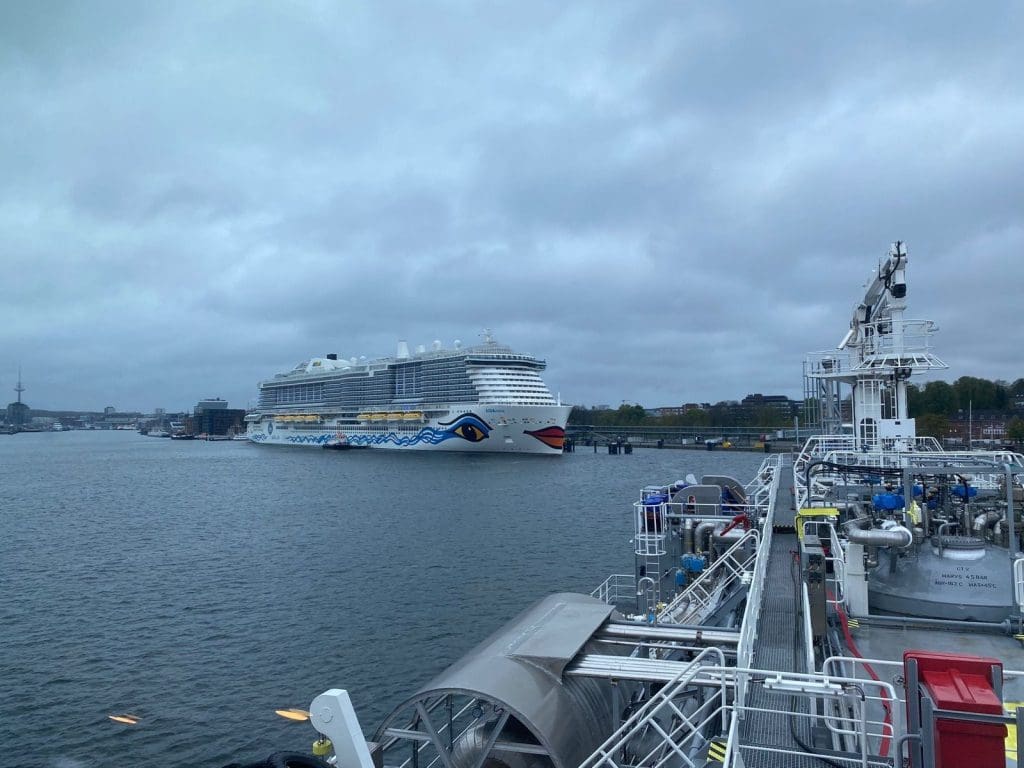 Germany's Meyer Werft delivered AIDAnova, claimed to be the world's first ocean liner with an LNG drive system, back in 2018 to Carnival's AIDA Cruises.
AIDA also welcomed the second LNG-powered cruise ship, AIDAcosma, in 2021.