Dutch firm Titan LNG has supplied liquefied natural gas to DEME's offshore installation vessel, Orion, at the latter's base near Vlissingen.
Belgium's DEME said in a social media post on Wednesday the vessel received about 600 tonnes of LNG during the bunkering operation.
DEME said the "revolutionary" vessel features dual-fuel engines enabling it to run on LNG, and has other "green features" on board, such as a waste heat recovery system that converts heat from the exhaust gases to electrical energy.
The evaporation of LNG also cools the accommodation with a cold recovery system.
DEME said this was the vessel's first LNG bunkering operation.
However, the firm announced in a statement released in January 2020 that Orion had completed its first LNG operation with bunkering vessel Kairos at the Liebherr construction yard in Germany's Port of Rostock.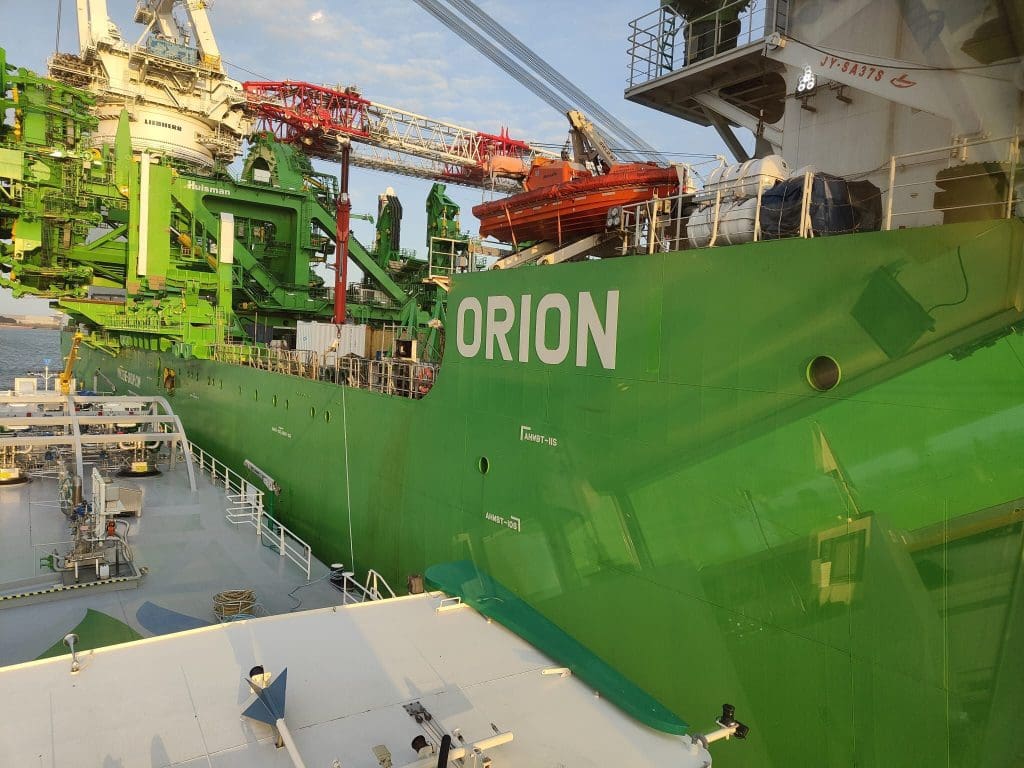 DEME had expected to take delivery of the vessel during the same year but a serious incident took place in May during the vessel's crane load tests. The 5000-tonne crane was seriously damaged during this incident.
First job in Germany
Last month, the vessel sailed out from Bremerhaven and docked for the first time at DEME's base near Vlissingen.
DEME expects the vessel to set sail "soon" for its first project in Germany, to install XL foundations at the Arcadis Ost 1 offshore wind farm.
After that, the vessel would work at a decommissioning project in the UK.
DEME added it would also deploy Orion for the installation of 176 foundations at the Coastal Virginia offshore wind project in the US, one of the largest offshore wind developments in the world.