National Grid said its Grain LNG import terminal recorded its highest ever utilisation rates last month and supplied 15.1 percent of UK gas demand.
The average daily send-out over April reached 412.2 GWh, beating the previous record of 406.05 GWh in November 2019, according to National Grid.
In addition, Grain also recently beat its record for the number of trucks loaded with LNG at the facility.
Utilisation of the truck loading facility during April has increased 75 percent compared to the previous year, National Grid said.
UK's gas supplier Gasrec said in a separate statement on Friday it completed the 10,000th tanker load of LNG from the Grain facility.
Demand for LNG in the road transport sector has soared in recent years, as operators continue to look for more environmentally-friendly alternatives to diesel in order to reduce carbon emissions.
Grain LNG's truck loading facility – which has the capability to fill more than 13,000 tankers per year – went live in November 2015, with Gasrec's first load taking place in January 2016, the fuel supplier said.
In total, 2,149 tankers filled up at the Grain facility in 2020 and National Grid expects utilisation to increase by as much as 80 percent over the course of 2021, the statement said.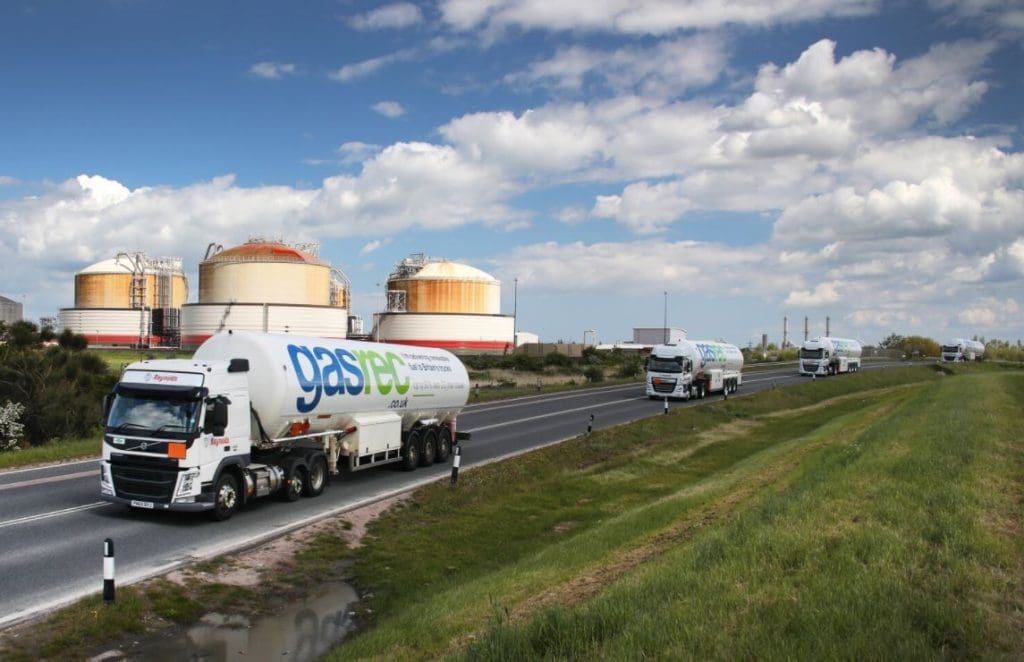 Capacity expansion
Grain LNG is the largest terminal in Europe and eighth largest in the world by tank capacity, according to National Grid.
Currently, it has 1 bcm of LNG storage capacity spread across eight tanks and an annual throughput capacity of 20 bcm.
French construction firm Vinci said earlier this year it has won a contract to build a 190,000-cbm LNG tank at the Grain facility as part of an expansion project that will boost the terminal's capacity.
National Grid confirmed the expansion project in October last year after it signed a 25-year deal with state-owned LNG giant Qatar Petroleum.
The deal will enable QP unit to utilize the facility in Kent from mid-2025 and the firm booked the equivalent of up to 7.2 mtpa of the terminal's future throughput capacity.
This allowed National Grid to expand the Grain LNG facilities, that, amongst others, include an additional tank and associated vaporizer capacity, bringing its future annual throughput capacity to 25 bcm.