National Grid's Grain LNG import terminal in the UK has reached a new record high in ship arrivals and also truck loading operations.
According to a statement by National Grid, Europe's largest LNG terminal welcomed 102 ships during the financial year which ended in March, breaking its previous record of 71 ships set in the financial year 2019 – 2020.
Grain's infrastructure, including its two jetties, large storage capacity, and flexible supply chain, has allowed it to accommodate a wide range of vessels and handle significant volumes of LNG shipments from around the world, it said.
National Grid noted that the firm is expanding the LNG terminal in Kent by about 20 percent with a new LNG tank and associated delivery infrastructure.
The firm said earlier this year that 91 LNG tankers docked at the facility in Kent during 2022 due to high demand in Europe.
National Grid owns the terminal, infrastructure and storage tanks, and works with a range of customers who use the terminal.
The primary customers include BP/Sonatrach, Centrica, Pavilion Energy, TotalEnergies, and Uniper, according to National Grid's website.
QatarEnergy also booked capacity from 2025 as part of the expansion of the Grain terminal.
The terminal currently has eight tanks with a capacity of 1 bcm and an annual throughput capacity of 20 bcm.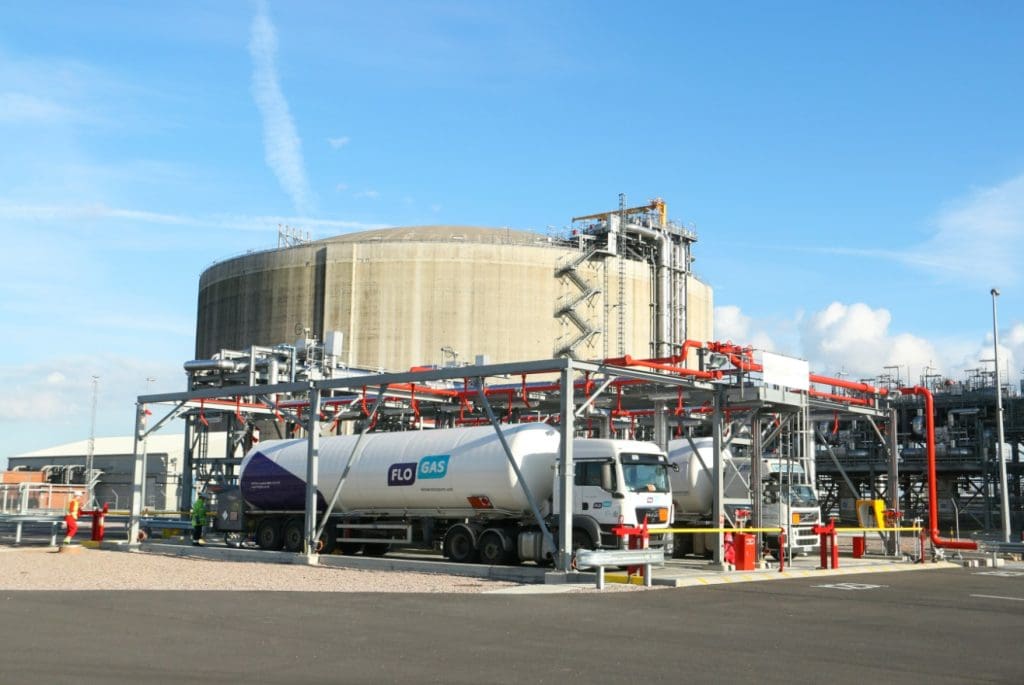 Truck loading record
Besides the new record in ship arrivals, Grain LNG's road tanker loading facility set a new record in March, National Grid said in a separate statement.
The facility completed 369 loads in March, surpassing its previous record of 319.
According to customer feedback, the increase in LNG-fueled trucks on the road and the opening of more LNG truck fueling stations are the main reasons for this achievement, it said.
"As more companies continue to transition to LNG, we can expect to see more records broken in the future," National Grid said.