France's first floating storage and regasification unit (FSRU) in Le Havre, operated by TotalEnergies, has on Monday received its first liquefied natural gas (LNG) carrier.
The 2022-built 174,000-cbm, Minerva Amorgos, owned by Minerva and chartered by Equinor, arrived offshore Le Havre during the weekend, according to its AIS data provided by VesselsValue.
Miverva Amorgos is carrying a cargo from Equinor's Hammerfest LNG export plant in Norway, where TotalEnergies has a stake.
The LNG carrier docked at the 2010-built 145,130-cbm FSRU, Cape Ann, on Monday, the data shows.
TotalEnergies also confirmed the arrival of Minerva Amorgos at the FSRU.
The French energy giant charters this 283 meters long FSRU from Hoegh LNG, which has a 50 percent stake in Cape Ann and Japan's MOL, which owns a 48.5 percent stake. Tokyo LNG Tanker holds a 1.5 percent share in the unit.
TotalEnergies announced on October 26 that the FSRU had started delivering natural gas supplies to the grid.
A spokesperson for TotalEnergies told LNG Prime at the time that the terminal was ready to start commercial operations.
"TotalEnergies LNG Services France is preparing delivery of the first commercial LNG cargo scheduled in November," the spokesperson said.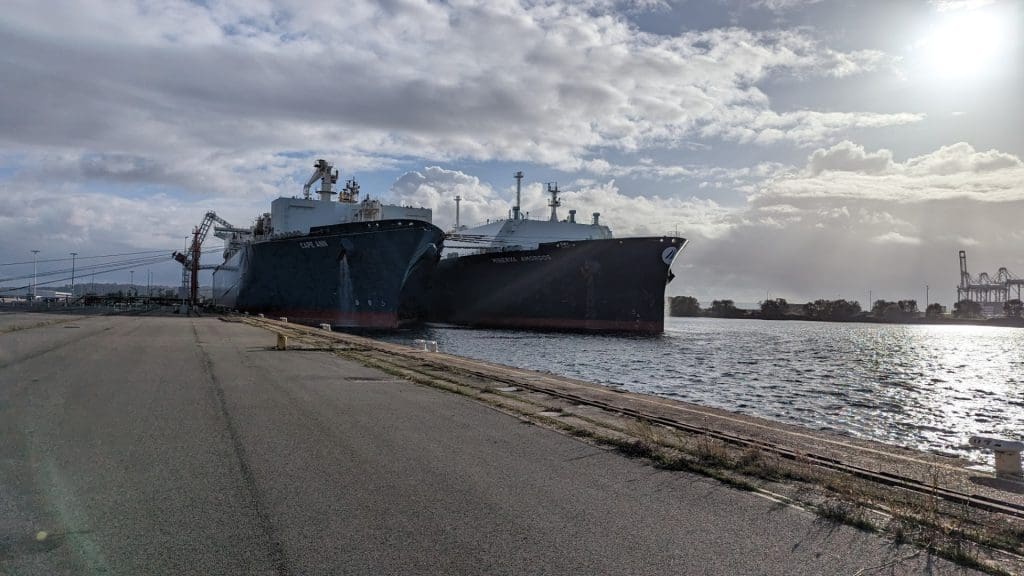 Prior to starting deliveries to the grid, the FSRU took a cargo off Gibraltar via a ship-to-ship operation with the LNG carrier Seapeak Arwa. This shipment also came from Equinor's Hammerfest LNG export plant.
Following this transfer, Cape Ann berthed on September 18 at the "Bougainville Sud" dock in the Le Havre port.
Fifth LNG terminal in France
TotalEnergies has contracted 50 percent of the Le Havre terminal's annual capacity of around 5 billion cubic meters, to supply it with LNG from its global portfolio.
The remaining capacity will be marketed according to rules approved by the regulator, it said.
This is France's first FSRU-based facility and the fifth LNG import terminal.
France hosts four onshore LNG terminals with a capacity of about 26.8 mtpa.
These are Elengy's Fos Tonkin, Fos Cavaou, and Montoir-de-Bretagne LNG terminals, and also the Dunkirk LNG facility.
(Updated to say that Minerva Amorgos docked at Cape Ann on Monday.)