Viking Line's new LNG-powered ferry, Viking Glory, has arrived in its home port of Turku in Finland after a long journey from Xiamen, China.
The vessel left China's Xiamen Shipbuilding on December 28 on the five-week long journey to Finland.
It arrived in Turku on Sunday, saluted by the artillery of cannons, daytime fireworks, and the navy band's ceremonial marches, according to Viking Line.
The new flagship replaces Amorella, which is now moving to Helsinki, and will increase Viking Line's passenger capacity on the Turku–Mariehamn–Stockholm route by about ten percent.
Also, the vessel handles about 60 percent more cargo than its predecessor, Viking Line said.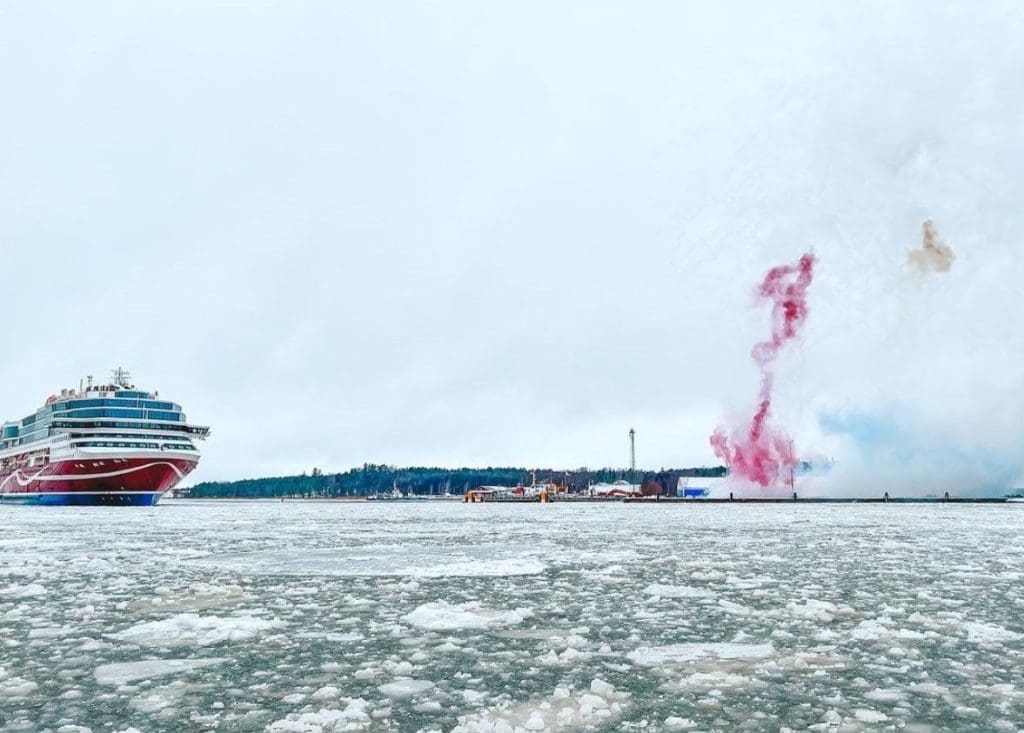 After the welcoming ceremony, the vessel would be outfitted in the port over a period of three weeks, it said.
Viking Line added that the new vessel would launch service on the route on March 1.
The newbuild with a capacity for 2,800 passengers in 922 cabins joins the Finnish company's Viking Grace that holds the title of the world's first-ever large ferry to run on LNG.
Viking Line expects the new ship to use up to 10 percent less fuel than Viking Grace despite the fact that the newbuild is larger.
It invested about 225 million euros ($257 million) in the project.
Viking Glory features six 31DF dual-fuel engines from Wartsila but also the firm's storage and supply system. In addition, the vessel has ABB's azipod propulsion.