French shipping group CMA CGM has taken delivery of another ultra-large LNG-powered containership which will serve its Europe-Asia route.
Chinese shipbuilder Jiangnan held a naming and delivery ceremony for the 23,000 TEU CMA CGM Trocadero on Wednseday.
Trocadero is the eighth in total and the last of four vessels Jiangnan is building for France's CMA CGM. Hudong has just on more ULCV, Sorbonne, for delivery in this batch of nine world's largest LNG-powered vessels.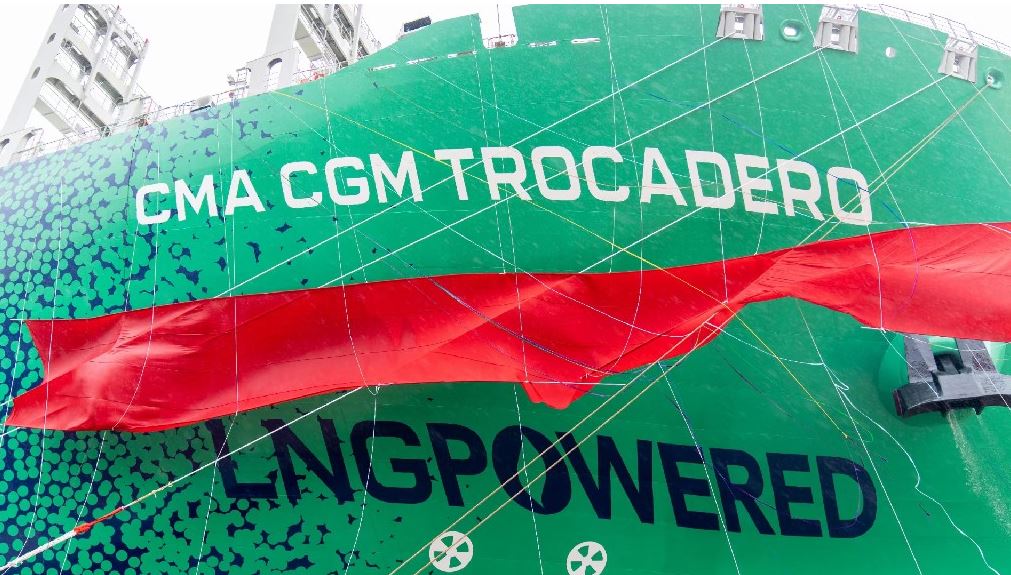 All of the ships feature WinGD's dual-fuel engines and GTT's 18,600-cbm fuel tank.
In addition, the LNG-powered giants are 400 meters long and 61 meters wide.
CMA CGM is heavily investing in LNG as fuel and expects to have 44 LNG-powered ships in its fleet by 2024.
These include the nine ULCVs and five 15,000 TEU ships on order in China but also chartered vessels from Singapore's Eastern Pacific.
Most recently, CMA CGM has ordered twelve additional LNG-powered containerships at Hudong and Jiangnan.