Bergen Tankers and Gasnor should soon put in use a converted LNG bunkering vessel claimed to be the first such ship in Norway.
Norway's Westcon Yards said in a statement last week it had completed the conversion works on the vessel named Bergen LNG and the ship left the dock at its yard in Florø on March 23.
The yard won the contract from Bergen tankers in 2019 to convert an existing fuel oil bunkering vessel, the 2010-built Oslo Tank, to be able to supply LNG.
The works included removing superstructures and old tank departments but also lifting the deck and installing a new tank, and electro and pipe installations.
In addition, Norway's Høglund secured a contract the same year to supply both hardware and automation solutions for the vessel, including an IMO type C tank, cargo pumps, bunker manifolds, custody transfer system, and a ship-to-ship transfer system.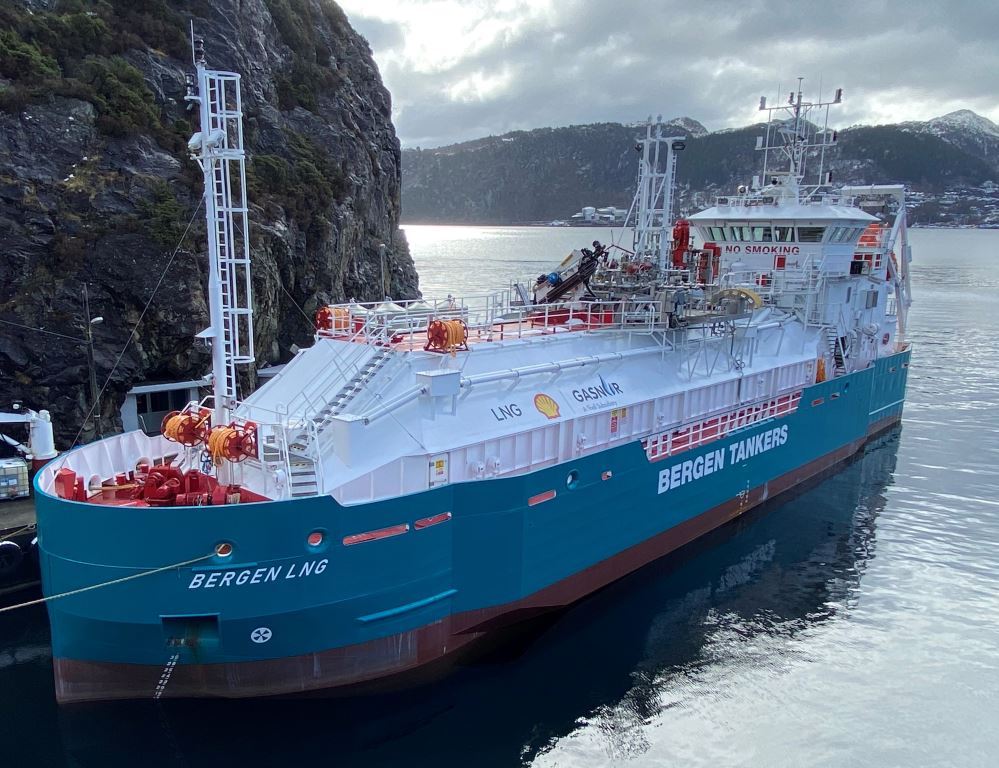 The 49.2 meters long vessel features an 850 cbm LNG tank and is able to supply 250 cbm per hour via an STS operation, according to Bergen Tankers.
Vessel to set out for gas trials ahead of Gasnor charter
The partners previously planned to put the vessel into use in the fourth quarter of 2020 but Covid-related delays affected the conversion project, Westcon Yards said.
Bergen LNG will now set out for gas trials, prior to starting its contract with Gasnor.
To remind, Bergen Tankers reached an agreement with Gasnor and its parent Shell in 2019 to convert the vessel that will go on a long-term charter to the Norwegian LNG supplier.
However, Shell does not own Gasnor anymore as the LNG giant revealed last week it sold the firm to Spanish small-scale player Molgas.
Gasnor plans to use the bunkering ship mainly in the Bergen area and on the Norwegian west coast.
Moreover, the vessel will supply the fuel to Hurtigruten's and Havila Kystruten's LNG-powered ferries under previously agreed contracts, but it will also serve other vessels in the region.