China's Dalian Shipbuilding (DSIC) said the world's first LNG-powered very large crude carrier has completed its first bunkering operation.
DSIC is building the 332.6 meters long Yuan Rui Yang for Cosco Shipping Energy Transportation, a unit of Cosco.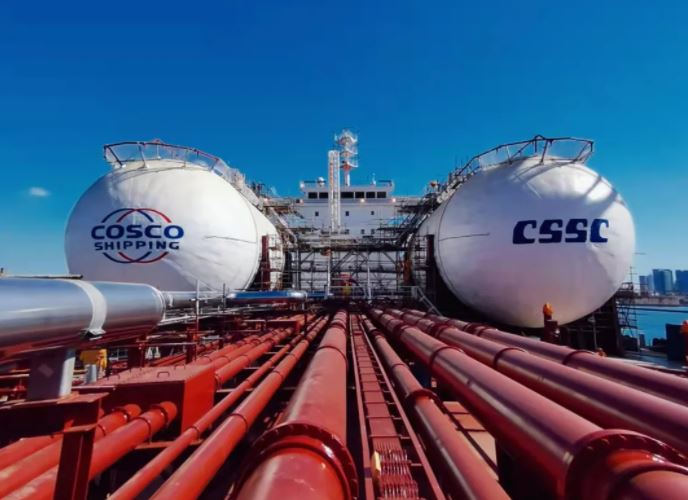 The shipbuilder controlled by CSSC said in a statement on Tuesday the vessel's two 3500-cbm type C LNG storage tanks received the fuel via a truck-to-ship method.
According to DSIC, the dual-fuel vessel would consume about 60 tons per day in the gas mode.
Prior to this operation and gas trials, the vessel has completed its sea trials in September.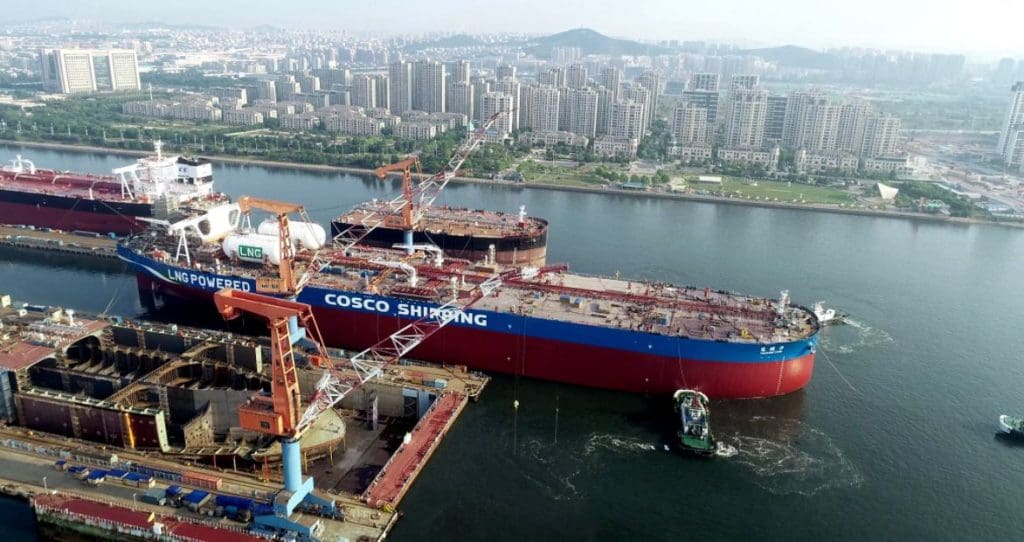 With a deadweight of about 319,000 tons, the LNG-powered vessel features WinGD's dual-fuel propulsion.
DSIC should deliver the ship to Cosco Shipping by the end of this year or the beginning of the next.
To remind, Cosco Shipping's initial order at DSIC included four 319,000-dwt VLLCs but it amended the contract to add LNG power to one of the ships in December 2019. The firm said then the upgrade would cost an additional $6 million.