Finland's Gasum said it has expanded its bunkering business with the completion of its first LNG fueling operation in the French port of Le Havre.
Besides being Gasum's first LNG delivery in France, it is also the first LNG bunkering operation in the port located on the north coast of the country, according to Gasum.
Le Havre is the second-largest commercial port and the biggest container port in France.
Gasum has earlier this year won a bunkering license to start supplying LNG in French ports, boosting its geographical reach.
As part of the first bunkering operation in Le Havre, Gasum's chartered bunkering vessel Kairos delivered liquefied natural gas to Ponant's recently delivered LNG-powered polar cruise and exploration vessel, Le Commandant Charcot.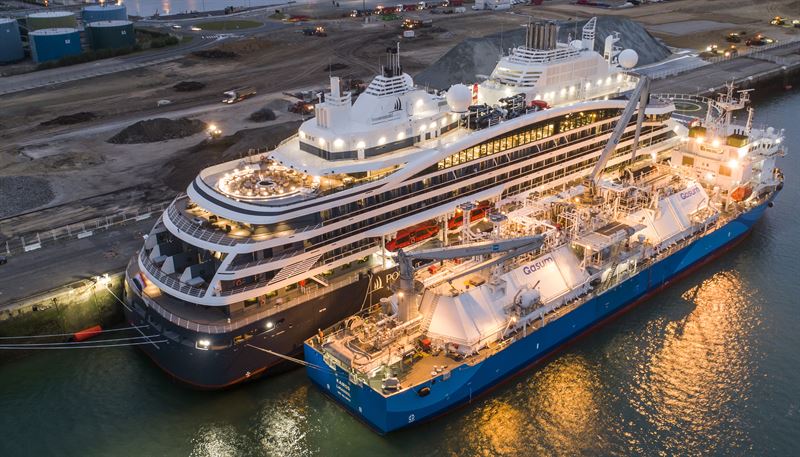 The operation took place on September 24. It marked Le Commandant Charcot's inaugural call to a French port and the second LNG bunkering operation with Gasum since its delivery on July 29, Gasum said.
Following its delivery, the ship reached the geographic North Pole for the first time on September 6, using LNG throughout its journey.
Featuring a 270-passenger capacity, Ponant claims this is the world's first LNG-powered, hybrid-electric passenger vessel to navigate in polar waters.
The vessel has Wartsila's dual-fuel engines but also two GTT's Mark III membrane technology tanks for a total capacity of 4500 cbm, enabling it to complete its entire voyage on LNG.