Hapag-Lloyd's converted containership Brussels Express has completed another LNG bunkering operation in the Dutch port of Rotterdam.
The port said in a statement on Wednesday the world's first ultra-large containership LNG retrofit received liquefied natural gas in the Caland Canal, but it did not provide any additional details.
The 15,000 TEU Brussels Express, previously known as Sajir, arrived in Rotterdam from China as part of its second round trip voyage.
China's Huarun Dadong yard has earlier this year completed the conversion works on the ship.
The vessel now features a GTT 6,500-cbm LNG fuel tank and MAN dual-fuel propulsion. It will primarily sail on LNG with low-sulphur fuel oil as a backup.
Total costs for the containership conversion to LNG power reached about $35 million, according to Hapag-Lloyd.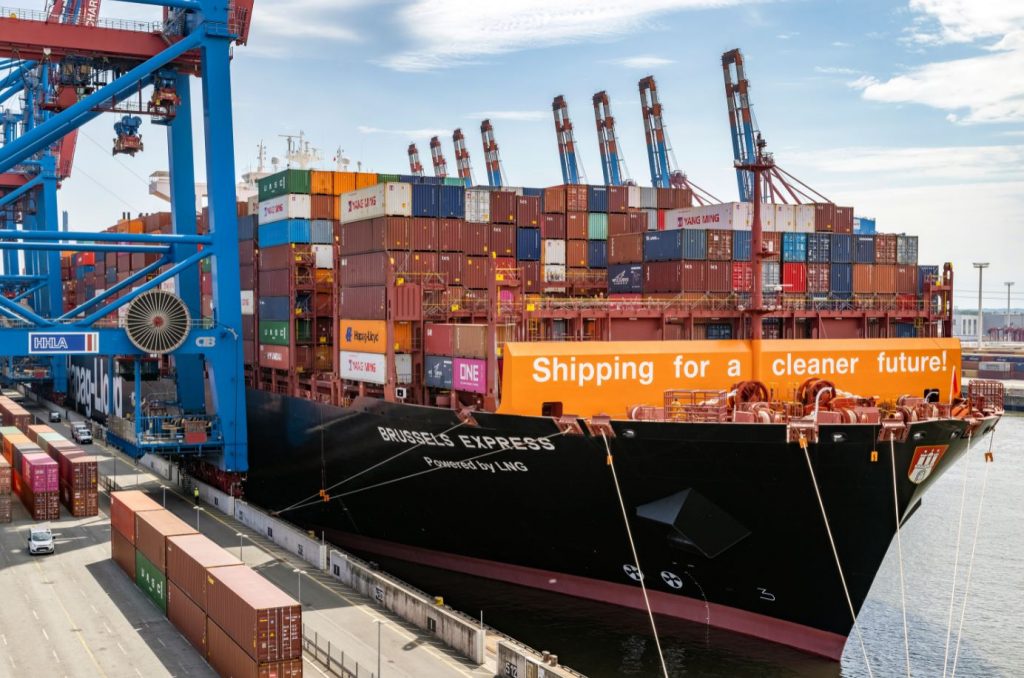 Hapag-Lloyd put back the vessel in service on its Europe-Far East trade on April 1.
To remind, LNG Prime reported on June 1 that the vessel had completed its first bunkering operation in Rotterdam as part of its maiden voyage.
A spokeswoman said then that the operation was rather a trial. The spokeswoman also said the vessel would complete its first commercial LNG bunkering on its second round voyage in Singapore.
In the future, the ship will bunker twice per round voyage: in Singapore and in Rotterdam.
Besides this vessel, Hapag-Lloyd has earlier this year exercised an option for six additional 23,500+ TEU vessels, boosting the total order at South Korea's DSME to twelve LNG-powered ULCVs.
DSME will deliver these vessels worth about $2 billion in 2023 and 2024.