Japan's shipping giant MOL has decided on a new series name and a new hull color design for its LNG-powered car carriers.
MOL has ordered a total of eight LNG-fueled car carriers with a capacity of 7,000 units capacity, as part of its plans to have 90 LNG-fueled vessels by 2030.
In May 2022, MOL signed deals with Shin Kurushima Dockyard and Nihon Shipyard to build four LNG-powered car carriers.
Moreover, this contract followed an order for four LNG-powered car carriers at the same yards in August 2021.
MOL will take delivery of these vessels between 2024 and 2025.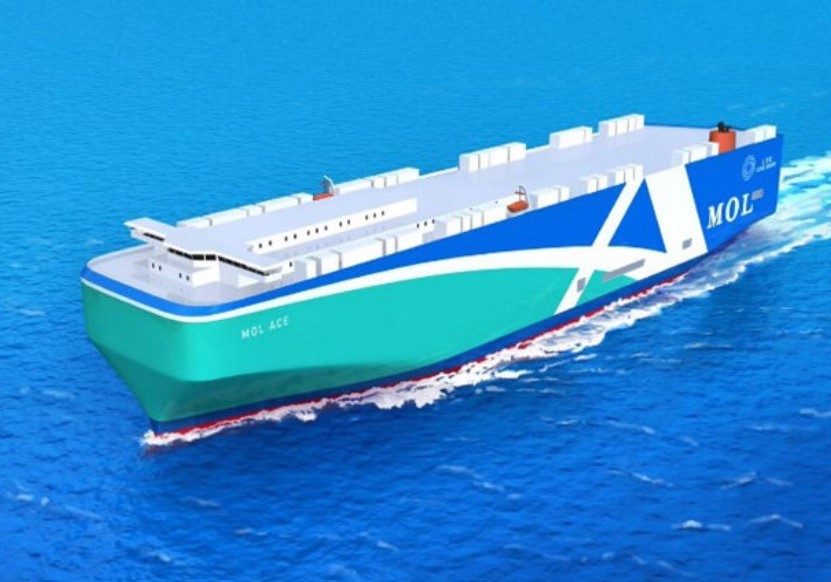 The firm said in a statement on Tuesday that the vessels would adopt the "Blue" series name and new hull color design.
According to MOL, the new name embodies MOL's corporate mission "from the blue oceans, we sustain people's lives and ensure a prosperous future", and simply conveys the group's wish for the vessels to "pass on to the future the beauty of the various blues of the earth, sky, sea, and trees."
Also, the new hull color design expresses the evolution of MOL's unified global brand for its car carrier services, MOL ACE (MOL Auto Carrier Express) by designing a new shape for the letter "A", the motif of MOL ACE, it said.