France's Chantiers de l'Atlantique has delivered the first LNG-powered cruise vessel it built for Switzerland-based cruise operator MSC Cruises.
The delivery ceremony for the LNG-powered MSC World Europa took place on Monday at the yard in Saint-Nazaire, France, according to MSC Cruises.
To remind, the shipbuilder launched the LNG-powered vessel last year, while the giant cruise ship completed its first set of sea trials in the Atlantic Ocean in June this year. Last month, it also completed its first LNG bunkering operation.
The cruise division of MSC Group claims this 323 meters long vessel is the world's biggest LNG-powered cruise ship and one of the first to incorporate solid oxide fuel cell technology.
The flagship spans 22 decks, encompasses 215,863 gross tons, offers more than 420,000 square feet of public space, and includes 2,626 cabins.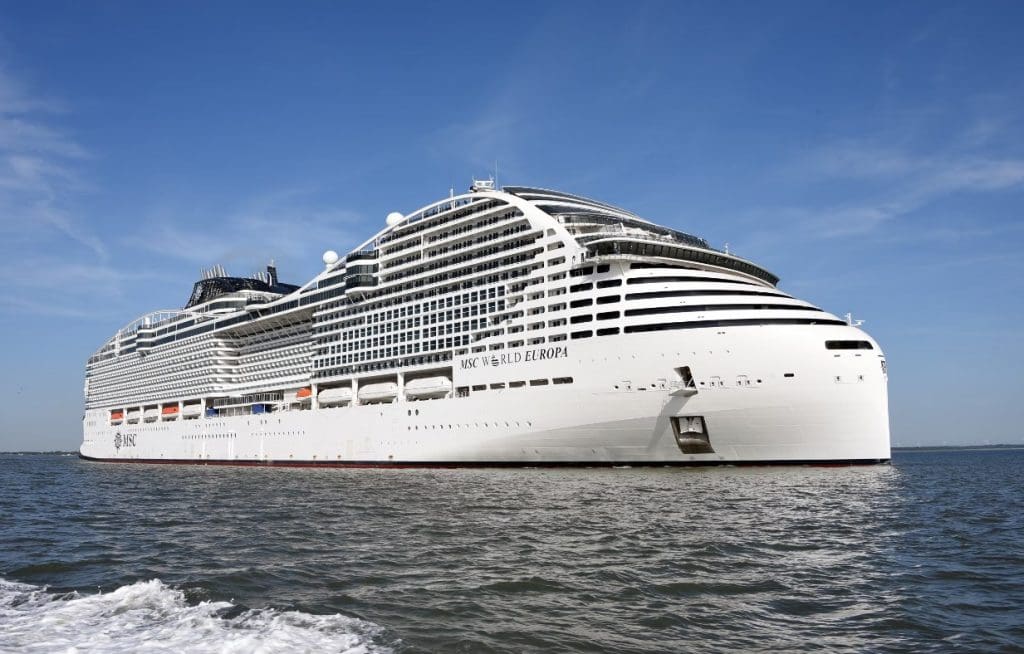 MSC Cruises previously said it would hold a naming ceremony, along with Qatar Airways, for the newbuild on November 13 in the Qatari capital of Doha.
The ceremony will also serve to officially inaugurate the city's new Grand Cruise Terminal.
MSC World Europa will make its maiden voyage on December 20, offering 7-night cruises to Doha; Dubai, Abu Dhabi and Sir Bani Yas Island (United Arab Emirates); and Dammam (Saudi Arabia).
After that, the vessel will move to the Mediterranean Sea in March 2023 to offer 7-night cruises visiting the Italian ports of Genoa, Naples and Messina; Valletta (Malta); Barcelona (Spain); and Marseille (France).
Second LNG-powered ship
Besides delivering MSC World Europa, Chantiers de l'Atlantique held a steel-cutting ceremony for MSC's second World Class ship.
The cruise line revealed the ship will be named MSC World America and be dedicated to the US market when it comes into service in 2025.
Also, the announcement makes this the first of MSC Cruises' LNG-powered ships to be deployed in North America and yet another of the line's flagships to be customized for the American market.
The vessel will feature elements similar to MSC World Europa.
"When she comes into service in the summer of 2025, MSC World America will be the line's largest ship in the US, measuring 22 decks tall and more than 150 feet wide, with more than 2,600 cabins and 420,000 square feet of public space," MSC Cruises said.